US debut for Magna M-Straddle port tyre at ConExpo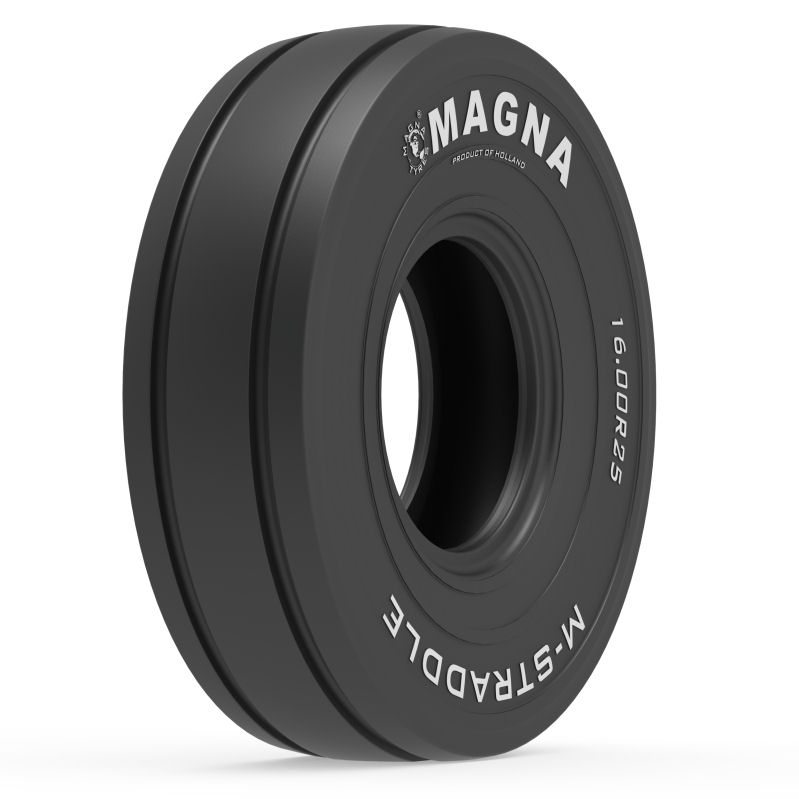 Magna Tyres says it will launch its new Magna M-Straddle tyre in the US at next week's ConExpo show in Las Vegas. The radial M-Straddle, available in tyre size 16.00R25, is specifically designed for use on straddle carriers in demanding port and terminal conditions. ConExpo is the first exhibition in the US where the M-Straddle will be showed.
The M-Straddle is the newest tyre in of Magna's port handling product programme. In November 2013, the company received an OEM approval from Noell Mobile Systems, part of Terex Port Solutions. With this approval, Noell Mobile Systems confirmed that this tyre can be fitted on the Terex Noell Straddle Carriers. This acknowledgement means that Magna Tyres will supply Terex a significant part of their annual straddle carrier tyre requirements in 2014 and thereafter.