Pirelli F1 simulator visits North Wales schoolchild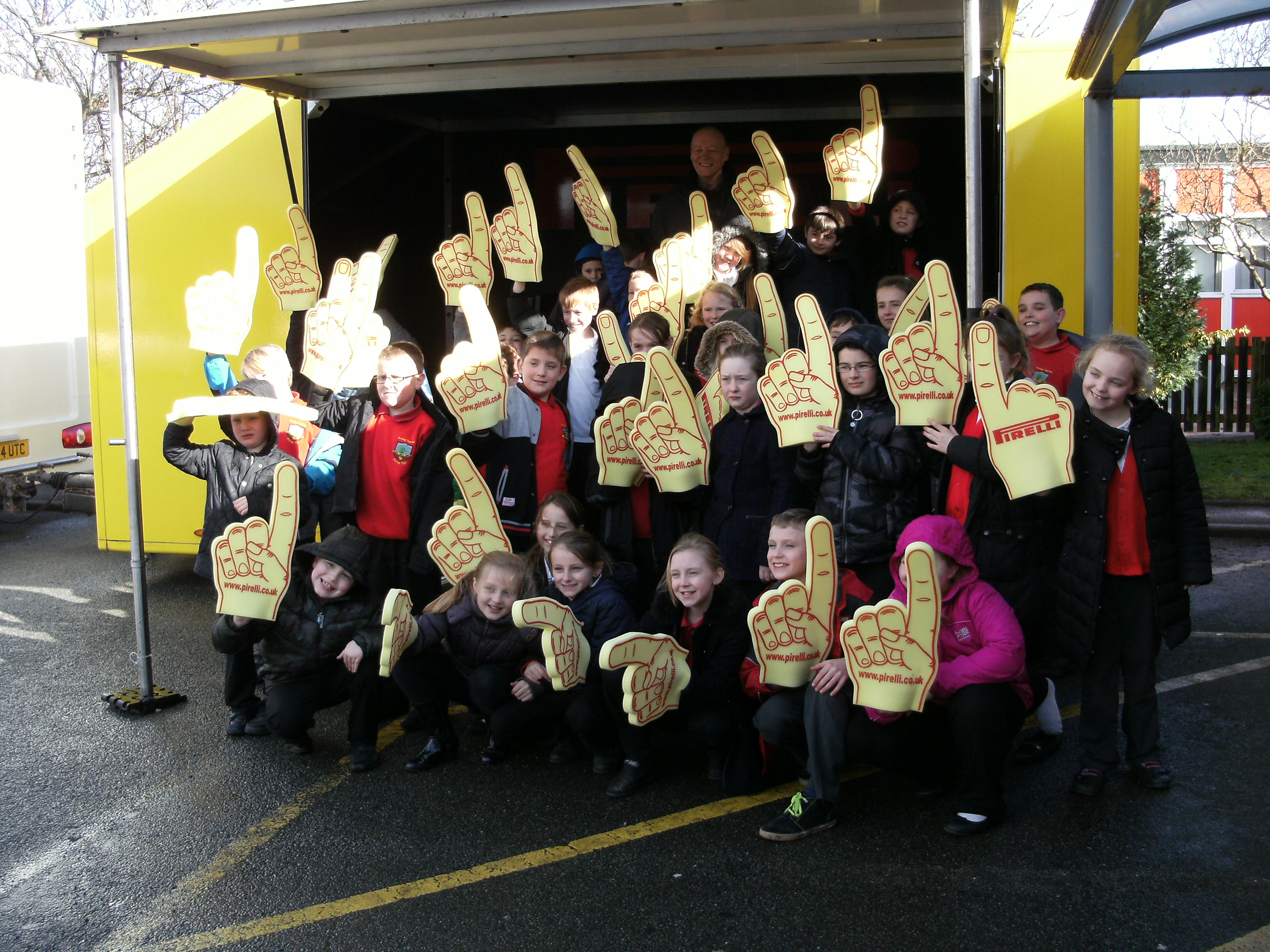 Pirelli recently took its Formula One simulator, designed to replicate a Formula One driver's grand prix experiences, to Bryn Gwalia County Primary School in Mold, North Wales. The exclusive tyre supplier to the series decided to give eight-year-old Lauryn Robinson, who has been diagnosed with leukaemia, the chance to try out the simulator after watching the 2013 season from her bed in Alder Hey hospital, Liverpool. Her favourite driver, Marussia's Max Chilton, sent her a video message at the end of the season after being told about Lauryn by Pirelli's Motorsport director, Paul Hembery.
Lauryn and her classmates, as well as other pupils, were able to try out the simulator last week, pitting their driving skills against the challenge of Formula One's most demanding corners. Pirelli's sophisticated simulator looks, sounds and feels like a real Formula One car – and thanks to the judicious use of cushions, even the smallest pupils were able to reach the pedals.
The children were able to use the simulator for an entire afternoon, giving Lauryn and her classmates an unforgettable 'driving experience'. And of course Lauryn was first in the cockpit, setting the standard for her friends to follow. Pirelli's events crew also supplied balloons and foam hands to complete the adventure.
Pirelli UK managing director Dominic Sandivasci commented: "We first heard about Lauryn through one of our employees, who also contacted our Motorsport Director, so of course we wanted to do whatever we could to help and give her a memorable experience that she could share with her friends. Here at Pirelli, we have a very strong sense of community, and we like to give back as much as we can, whenever we can. In Lauryn's case, that was particularly important to us. The simulator, which we take to various shows and events around the country, proved to be a very big hit at the Bryn Gwalia County Primary School, showing that Formula One appeals to every age range."