New Rial van alloy wheel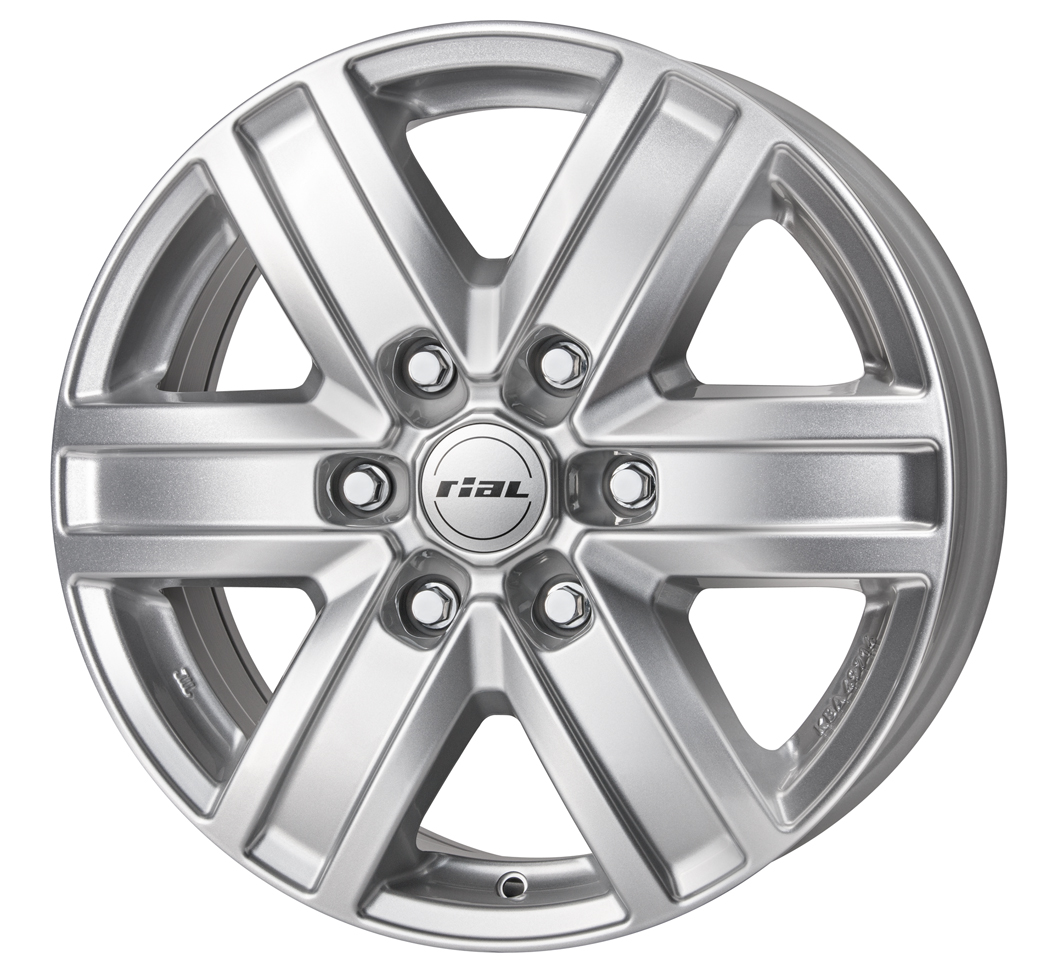 Wheelmaker Uniwheel has released a new Rial-brand alloy wheel aimed leisure vehicles, vans and small trucks. Available in five and six spoke designs, the Transporter (as it is known) is available in a "polar-silver" finish in a variety of 15 – 17 inch sizes.
According to the company, the clear design – which features wide spokes and noticeable indentations – provides the Transporter with improved stability. It can carry loads of up to 1450 kilograms, which as you can imagine puts it squarely in the leisure vehicles, caravan and van bracket. However, Rial representatives report that it is also suitable for transporters and special off-road vehicles such as Toyota Landcruiser.
The Transporter is also is also said to have been designed with tyre pressure monitoring systems (TPMS) in mind. And with TPMS mandatory for all newly registered vehicles as from the 1 November 2014 this is clearly an important consideration. According to Rial, the operation of TPMS valves optionally equipped in some vehicles will remain fully intact with sensors made by Alligator, CUB, HUF/BERU, Schrader and VDO. The same is also said to apply to many OE sensors.