What the rise of BRIC and MINT economies means for the tyre market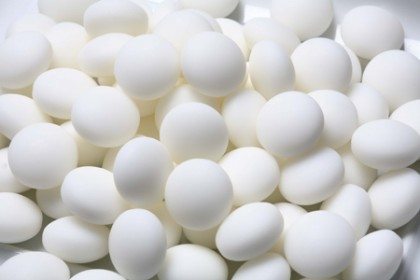 Forget the BRICs, now its all about MINTs
OK so the fact that China is the world's largest tyre producer, the largest car maker, has the largest population and is likely to be the largest economy soon means that it is massively premature to write off the People's Republic. Rapid growth and the huge scale of Brazil, Russia and India means these markets are still should be the focus of much attention. However, many international businesses have already latched onto this. So if everyone is competing for what they perceive as the same low-hanging fruit other opportunities could be going missing…or at least that is the question that is being raised in banking circles.
As 2014 kicked off the economic jargon appeared to move away from the well-known BRIC acronym in favour of a relatively new one – MINT. The singular importance of BRIC nations has been questioned before (not least in this column roughly four years ago). Back in 2010 the suggestion was that BRIC should be modified to BIIC, removing the apparently unpredictable Russian market in favour of the booming Indonesia economy. With this in mind, it is interesting to note that Indonesia makes an appearance at the centre of the new buzzword. The similarity is that both BRIC and MINT are catchphrases generated by the same economist – retired chairman of Goldman Sachs Asset Management and now honorary professor of economics at Manchester University, Jim O'Neil.
MINT stands for Mexico, Indonesia, Nigeria and Turkey. Apart from the fact that these are some of the second line of largest economies after the obvious front row choices (including the BRICs) and that they are home to some large populations, the reason that these four nations have been selected is because they exhibit what O'Neil refers to as good "inner demographics". Or in other words they are likely to see a sharp rise in the numbers of people eligible to work compared with those unable or ineligible to. The weakness of this group is that, while the four BRIC nations were somewhat different to each other, the MINT groups' respective cultures, state of development, populations and GDP growth rates are markedly disparate. With the best will in the world no-one seriously expects any of these countries to match the circa 20 per cent growth rates China did at points since the millennium. The most optimistic figures suggest Indonesia and the like could make double digits, but more conservative estimates suggest it is more likely to be a 3.5 to 7 per cent range across the countries.
Which MINT?
But general prognoses are one thing, tyre market impact and existing contexts add a different dimension to all this. In addition to general MINT status, Mexico is of particular strategic value to established up-and-coming tyre manufacturers due to its NAFTA membership and therefore the access it gives to the very large and very developed US tyre market. And it is for this reason that so many global players have invested in South and Central America to the extent they have. For the same reasons OEMs tend to have significant presences in Mexico, which again is of benefit to tyremakers. The fact that it is roughly in-between North (where it shares a border with the state of Texas) and South America is also a positive. Perhaps that's why JK Tyre, Cooper and retreading supplier Vipal are amongst the firms that have invested in this country relatively recently. Carbon Black manufacturer Cabot is probably the most recent having completed its acquisition of the equity stake owned by Grupo Kuo S.A.B. de C.V. in its Mexican carbon black manufacturing joint-venture, Nhumo, S.A.de C.V in November 2013.
Indonesia is home to Giti-firm Gajah Tunggal, in which Michelin remains a shareholder in; Elang Perdana Tyre Industry; Multistrada Arah Sarana and Sumi Rubber Indonesia (the Dunlop licensee in the country). The fourth most populous country on earth with a population of 250 million in 2013, Indonesia has more than its fair share of global and international connections. In addition there are a few smaller indigenous tyre firms such as Industri Karet Deli, Sumi Rubber Indonesia, and PT Suryaraya Rubberindo Industries, Bategng Pratama, Hung A Indonesia, Surabaya Kencana Tyre Industry and United King-land Company Ltd. While the largest firms produce a full range of products and (the higher up the ladder you go) of international quality, the smaller firms are very much focused on supplying the domestic market especially the saturated local two-wheel tyre replacement sector.
With Hankook announcing that it is expanding its year-old factory a few months ago in September 2013, competition at the top of this market is already tough domestically. However, foreign tyre firms appear to be just as interested in the nation for its regional and global export value. Perhaps that's why Cheng Shin Rubber (Maxxis) is investing so much there and why JK tyre, Apollo Tyres and Shandong Linglong have all also been linked with plans to produce there. Of course any tyres produced in Indonesia would also avoid any import tariffs associated with present or future trade disputes between China and the US.
The progress of the Nigerian tyre market on the other hand is a lot less straightforward to observe. As a continent Africa has never lacked, space, natural resources or people. However, it is also massively fractured in its geo-political make-up. Nigeria stands out as an economic success story with its best chapters remaining to be written, but the lack of joined-up thinking within and without the country make tyre manufacturing and trading a complex process. Brand-wise all kinds of names are present – Apollo and the Dunlop brand have a good reputation and Infinity has one of its strongest footholds outside Europe and the Middle East here. Chinese contract brand Suntrac also names Nigeria as its largest market. However inconsistent infrastructure, overcrowded roads and high levels of incredibly threadbare part worns, known locally as Tokunbos, are also hinderances to market development. As far as local manufacturing is concerned, the country's Dunlop factory has been the national standard bearer in this respect since its sole local competitor, Michelin, ended operations in Nigeria in 2007. Nevertheless production is low-key and has been on and off for the last decade.
Turkey is particularly well-developed when it comes to the tyre business. Local manufacturers Brisa (a joint venture and with Bridgestone) and Petlas produce millions of tyres which are sold domestically and as OE on cars, trucks and agricultural equipment. Many are exported internationally and their reputations are good. In addition Pirelli and Goodyear have manufacturing operations there – indeed Pirelli F1 tyres are made on a dedicated production line in Turkey. And ground was broken on Sumitomo Rubber AKO Lastik Sanayi ve Ticaret A.S in September 2013. Proximity to Europe as well as the Middle East and Asia mean there are strategic benefits to investment here, but Turkey is not as cost effective as it used to be and the influence of trade unions means that these costs are likely to increase and the likelihood of industrial action is high if negotiations break down. However, with a nuanced retail market featuring both the mono-brand stores for Goodyear, Bridgestone, Michelin and Pirelli that you might expect as well as Kwik-Fit-style top-end experiences such as Otopraktik plus a winter tyre market in certain regions – there is more to this market than first meets the eye.
So while MINTS may be fresher than BRICs, as one economist jokingly put it, their potential is somewhat more variable than the strongest BRIC markets have turned out to be. On the most part, the investment and expansion models used, repeated and the followed by numerous companies with reference to the BRICs won't work in the more multi-faceted MINT environment. So, as far as the tyre market is concerned, it looks like there isn't so much low hanging fruit to be harvested. Or in other words those not already involved may prefer to stick to the BRICs – or at least to choose their MINTs very carefully.