Tyre Guys Tour gives $3300 and tours Grand Canyon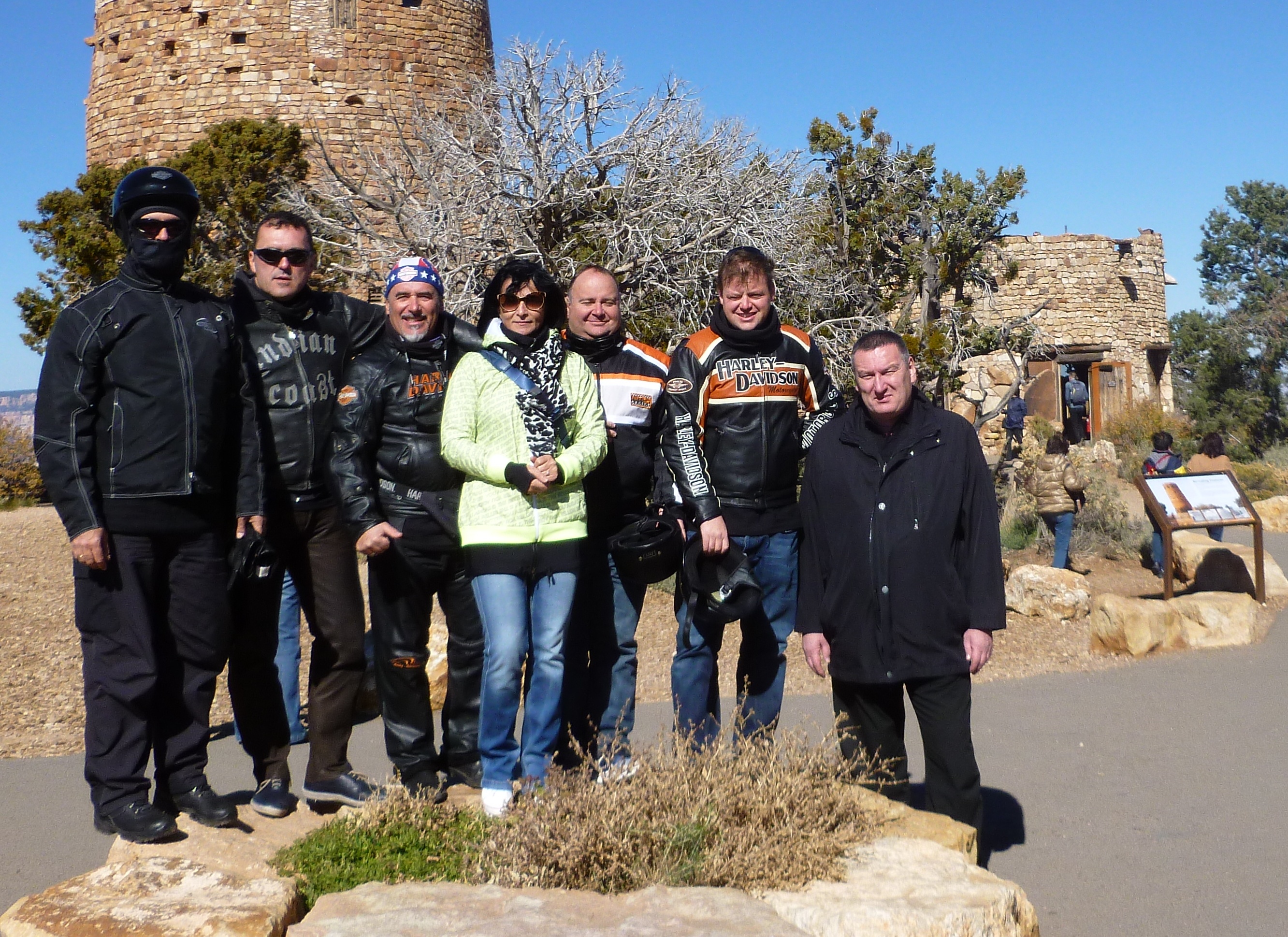 The fifth "Tyre Guys Tour" ended up in the Grand Canyon this year. Every year a Group of tyre traders from Europe meet up to exchange information and enjoy a trip on a Harley Davidson.
The SEMA show is the biggest show for automotive parts, hosted in Las Vegas, and drawing more than 80,000 visitors from all over the world. Of course many tyre traders make their way up to Las Vegas to be part of this.
Pablo Accettura, Peter-Alexander van't Hof, Erwin Lenerz, Gerald Zillian and Efthimis Markodimos, all traders within the tyre industry went on their Harleys to the Grand Canyon and spent the night there. In addition the five traders made their trip more special, giving US$1 per mile driven to charity. This year the Tyre Guys drove 660 miles, so each one of them donated US$660 to the Voices of Peasants. Erwin Lenerz: "Voices of peasants is a project I have supported for many years, I know the people behind this project, and I know for sure that every euro is used in a proper way"
The group thanked Atturo tyres and Westlake tyres for their support this year. A new tour is already being planned for the wine area of Nappa Valley in San Francisco next year.