TÜV Süd, Dekra tests back performance of Michelin CV tyre range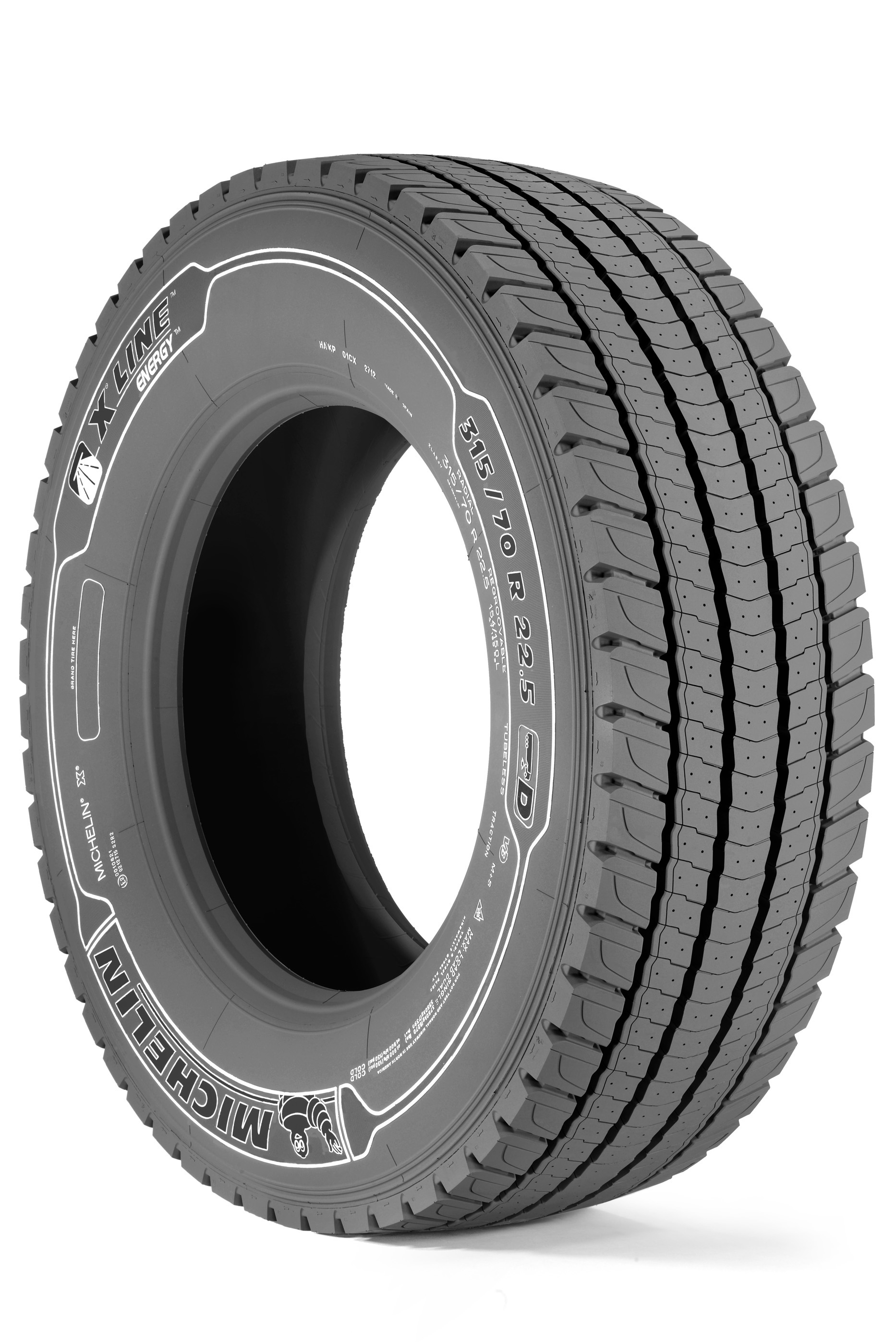 Data derived from tests conducted by independent certification organisations TÜV Süd Automotive and Dekra have backed Michelin's fuel efficiency and safety claims for its current long distance and regional commercial vehicle tyres. TÜV Süd compared the Michelin X Line Energy long-distance tyres against four competing brands in June 2013 on a Mercedes Benz Actros 1842, with a gross train weight of 40 tonnes and equipped with new tyres. In July Dekra compared the Michelin X MultiWay 3D regional tyre against three competing brands fitted on a Mercedes Benz 1820, loaded to a gross vehicle weight of 18 tonnes and equipped with new tyres that were two-thirds worn. Both tests were requested by Michelin and were designed to recreate "real world" conditions.
For the long haul test, the test vehicle was driven 238km northeast of Munich at an altitude ranging from 320 to 480m. Each set of tyres was tested twice on this long haul-type route. The tractor unit was fitted with 315/70 R 22.5 tyres and 385/55 R 22.5 tyres on the trailer, with a tyre pressure of 8.4 bar for the steer axle, 7.7 bar for the drive axle and 9.0 bar for the trailer axles.
The Michelin X Line Energy long haul tyre recorded an average difference in fuel consumption of 1.2 litres per 100 km against its four competitors – and a difference of 1.84 litres per 100 km compared with the least fuel-efficient competitor. Based on annual mileage of 130,000 km and a fuel price of €1.15 per litre, this would represent savings of more than €1,750 per vehicle per year, for a tractor unit and trailer combination.
Michelin launched its X Line Energy fuel-saving range onto the replacement market in February 2013 – four months after its introduction as original equipment on tractor units manufactured by Renault Trucks and Volvo Trucks. The X Line Energy line-up is the fifth generation of Michelin commercial vehicle tyres focused on providing energy-efficient running.
Shorter stopping distances for Michelin X MultiWay 3D
The X MultiWay 3D gets its name from the three-dimensional tread sipes which generate grip in difficult climatic conditions by locking together to maintain the stability of the tread band when needed. Michelin's regional focused product is designed to merge this improved traction with longevity and fuel efficiency appropriate for the performances required by this segment. The first X MultiWay 3D tyres entered the market in 2011 and Michelin says they have become established amongst the top-selling Michelin commercial vehicle tyres in Europe.
In the Dekra tests, conducted in July 2013, the tyre showed a quicker stopping time under braking than three other regional-type truck tyre ranges tested. Michelin requested the test to be conducted on a low-traction surface (friction coefficient of 0.27) using an anti-lock braking system, with the tyres two-thirds worn, helping to give a view of the tyres' braking performance long into their lifespan. The 315/80R22.5 tyres' pressures were set at 8.5 bar (steer axle) and 7.5 bar (drive axle). The test showed that the X MultiWay 3D stopped an average of 44.9m shorter than the other brands, and 68.8m shorter than the tyre which took longest to stop.
Commenting on the results of the two trials, Guy Heywood, commercial director of Michelin's truck tyre division in the UK and Republic of Ireland, says: "Michelin consistently invests more in research and development any other tyre manufacturer in the world; so it is naturally reassuring to see this investment paying off in the performance of our latest generation products."
Every year, more than 6,600 researchers in 350 different job categories, working on three continents and backed by a budget of €622 million, design and develop new generations of Michelin tyres that are safer, more efficient and more environmentally responsible. Longevity and endurance tests cover some 1.8 billion kilometres a year – equivalent to Michelin completing one full lap of the Earth every 12 minutes.