Point-S hosts 2014 member's conference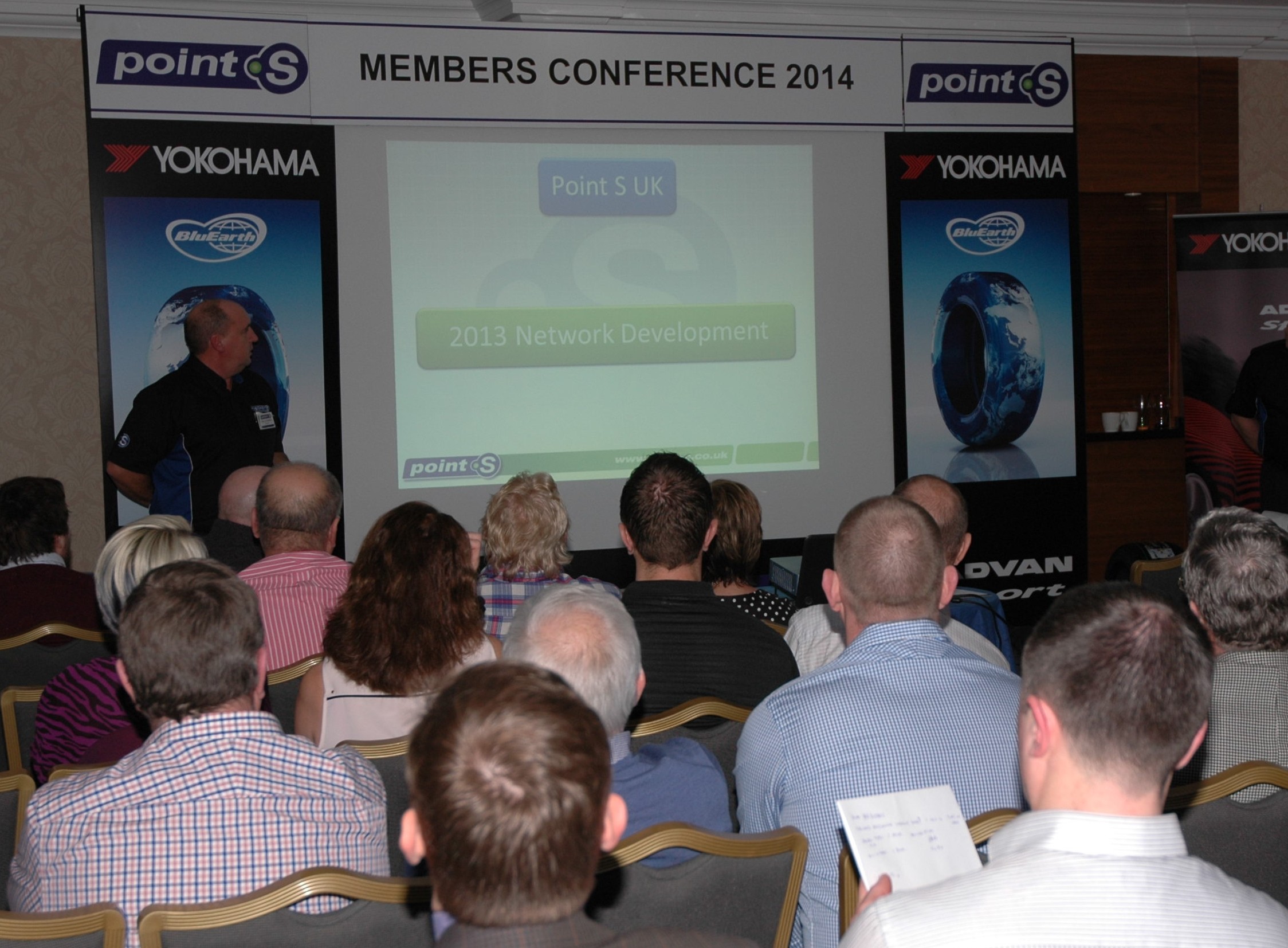 On Friday 17th January members of Point-S, the leading of independent tyre dealer network, attend their annual conference and gala dinner at the Menzies Welcombe Hotel in Stratford upon Avon.
The day started with a suppliers market which gave the members the opportunity to meet with all Point-S approved suppliers. Here members had the opportunity to discuss their market potential with suppliers and learn how they could benefit from the improved terms for 2014.
The members enjoyed presentations from Yokohama and Motor Codes, the advisory service for the motor trade, bringing a wealth of expertise to enhance everyone's business. The conference provided -delegates with an update on Point-S for 2014 detailing the continued investment in the Point S website with particular emphasis on the reserve and fit service which is reported to have been a great success since its launch in 2013. The Point-S membership reported that this service has been benefiting them in two ways, with steady growth in the numbers of customers who are using the reserve and fit tool on the website, plus putting money in their tills which is great in this economic climate.
Point-S has been present in the UK market for three years and during this time the network has seen extensive membership growth. Feedback from both Point-S members and suppliers on the day was extremely positive with everyone feeling that the conference had been very informative and beneficial to their businesses. According to the hosts, success has come from being part of the Point S global network that has been working and sharing ideas with Point S members in 27 countries for over 40 years with great success.
John Cowderoy, managing director Point S UK commented: "this year's conference was a great success with support from nearly all the tyre manufacturers and tyre consumable suppliers. We had over 25 suppliers in attendance and the members had great opportunities to take advantage of the show offers and discuss future plans with the suppliers. The quality of the members in the network over the last three years has enabled Point S UK to become a real contender in the fast fit arena. We are always looking for quality members to join the network and welcome any future enquiries."