Nexen signs sponsorship deal with Germany's VFL Wolfsburg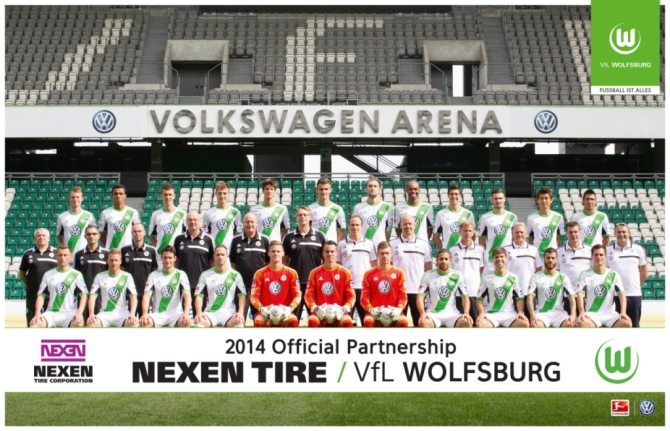 Nexen Tire has taken on a new European sporting commitment with the signing of a sponsorship contract with German football club VFL Wolfsburg. The contract gives Nexen exposure through the 240 metre-long LED advertisement board and other advertising positions at the team's home stadium, Volkswagen Arena, and on the VFL Wolfsburg homepage for the 2013-14 half season. Nexen also gains the right to use photos of the team's players in its advertising and promotional activities.
"Through the sponsorship of Wolfsburg and with the sponsorship of Eintracht Frankfurt we started last year, we will have a great chance to improve the status and image of Nexen Tire in the German market," stated Nexen Tire's global marketing director Jang-Hwan Lee.
Founded in 1945, the year the Volkswagen home town adopted its current name, VFL Wolfsburg currently plays in Germany's top football league, the Bundesliga, which it won in the 2008-9 season. In addition to its deal with Nexen, the team has a Korean connection in the form of Ja-Cheol Koo; Nexen says the midfielder has helped VFL Wolfsburg strike a chord with many Korean football fans.