Milltek searches for VW Cup driver at Autosport International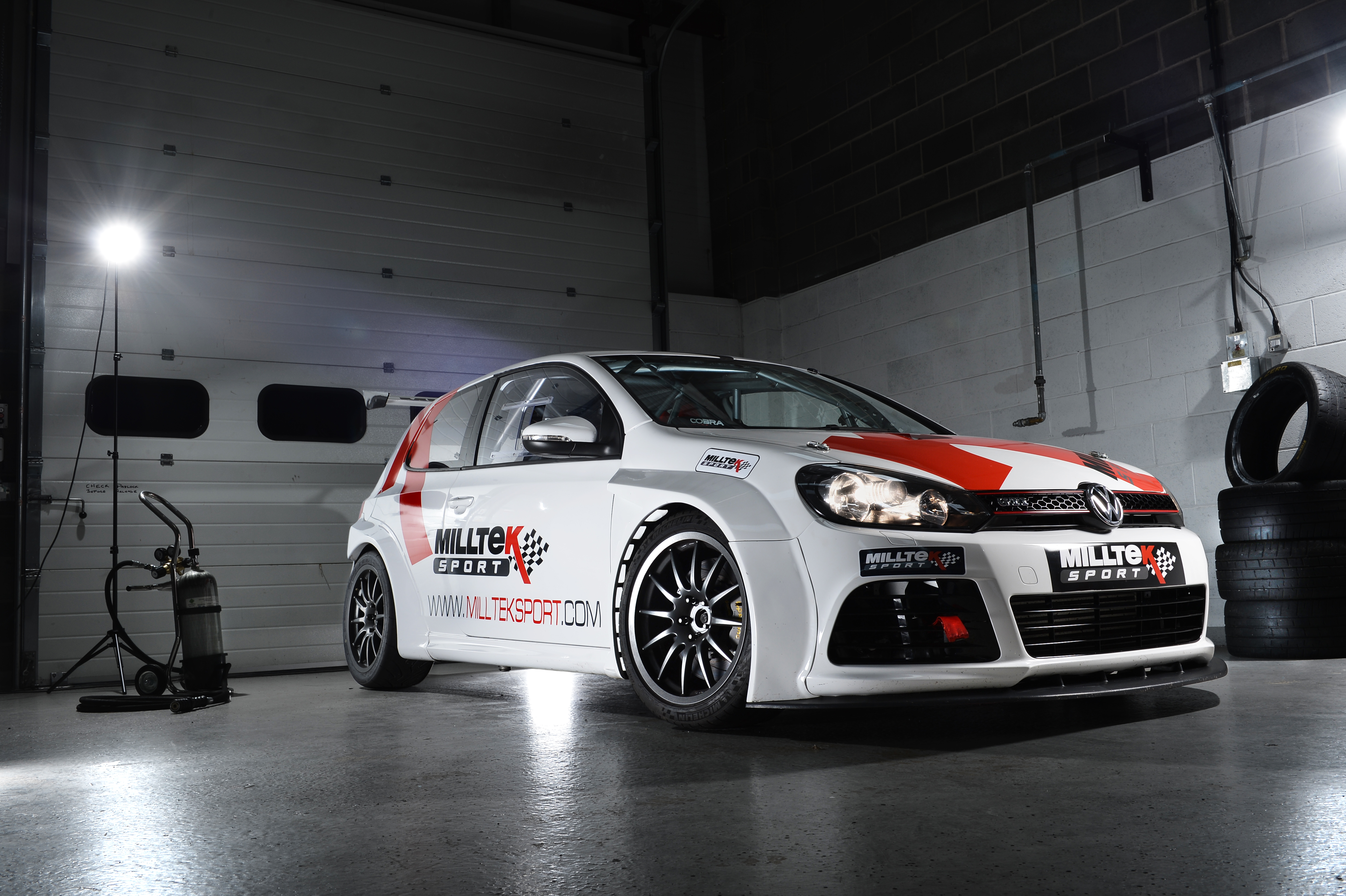 Milltek will offer a talented race driver a fully supported drive in its VW Cup Golf for the 2014 season, the exhaust manufacturer has revealed. Launching the search at the 2014 Autosport show between 9 and 12 January, Milltek will host a test day in February, having teamed up with long-term technical partners KPM to create a vehicle to compete in the APR VW Cup, based on the company's previously successful Golf Time Attack car.
Milltek's test day will allow potential candidates to drive the car and be interviewed and assessed by a panel of experts led by BTCC driver, Milltek ambassador and MSA Driving Coach, Tom Onslow-Cole. While pace is essential, the judges will also be looking for fitness, personality, attitude and aptitude in order to hire a true 'all-round' talent, as happy in front of sponsors and media as they are on the front line of the grid.
The package being offered includes full preparation and support, a pit crew, the car, and a full spares package, meaning that the lucky incumbent will only need to cover their tyres and damage for the 2014 season, making it a hugely cost-effective way for them to step onto a high-profile motorsport stage, with a proven, winning team behind them.
Commenting on this development, Milltek's managing director Steve Pound said: "This is a fantastic opportunity for a new talent to emerge and race at a very high level with very little cost on their part. We will provide the car, and everyone and almost everything to run it, with a team that has worked up to the very highest level of tin-top motorsport. KPM will no doubt create a car that is 'front row' ready, so it's a real chance for someone to stamp their authority in a high-profile championship and really kick-start their motorsport career."
Milltek has been involved in motorsport at all levels for many years, from the grass roots of club motorsport in the SuperPro VAG trophy and Golf GTi Championship, through to winning the UK Time Attack Club AWD title and even up to providing technical support in the BTCC. The VW Cup starts on 21 April at Oulton Park.