Micheldever announces Falken Tyres' national VW up! competition winner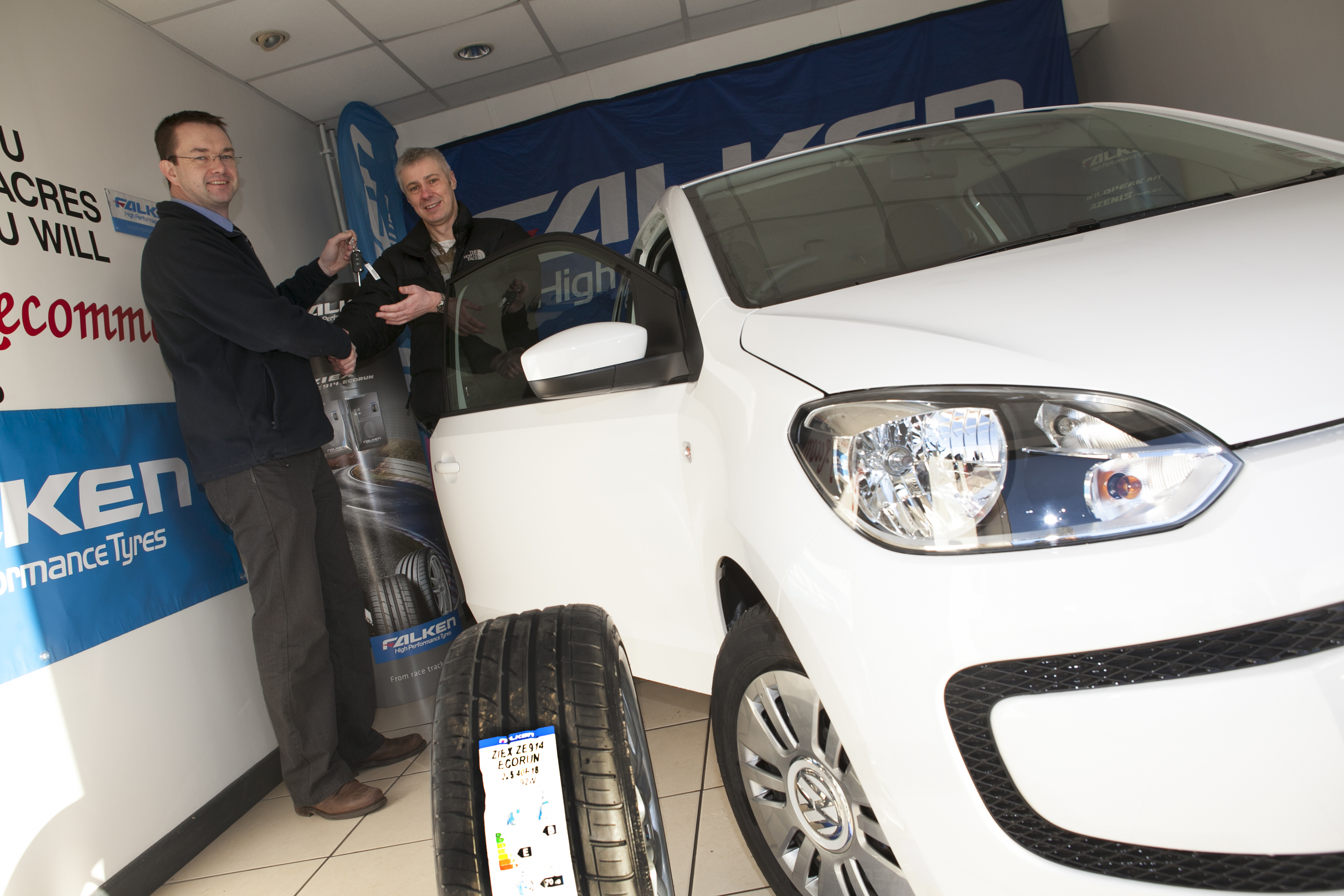 Micheldever and Falken Tyre Europe, have announced the result of their nationwide competition. Thomas Clarke from the Forest of Dean, Gloucestershire, won the Volkswagen up! after entering the competition when he bought some tyres from the Coleford Five Acres Garage in November.
Clarke said: "I always like to support my local businesses, so when Fives Acres recommended the Falken tyres, I was more than happy to go with their suggestion. Afterwards, when I saw the competition flyer on the desk, I thought I may as well enter it – but you never expect to win something like that!"
The competition ran across the country during October and November, with entrants scanning a QR code or texting a competition hotline when they purchased the tyres.
"When I got the call from an unidentified number, I thought 'here we go' another PPI call or someone trying to sell me something," said Clarke, "I waited for the automated voice, so when a real person told me I had won the competition I really couldn't believe it! It's the biggest prize I've ever won. It comes at the end of a really difficult year for me, so to win it is a real boost and icing on the cake."
The Volkswagen up! was Falken's chosen car to giveaway as its Sincera SN831A tyres in size 165/70R14 81T are the standard factory fit on the model. Supplying tyres for the up! marked the start of a growing relationship between Falken and Volkswagen, with further cars across the VW range to be fitted with Falken tyres as standard.