Cooper ambassador Xavi Foj claims podium in Dakar 2014 T2 Class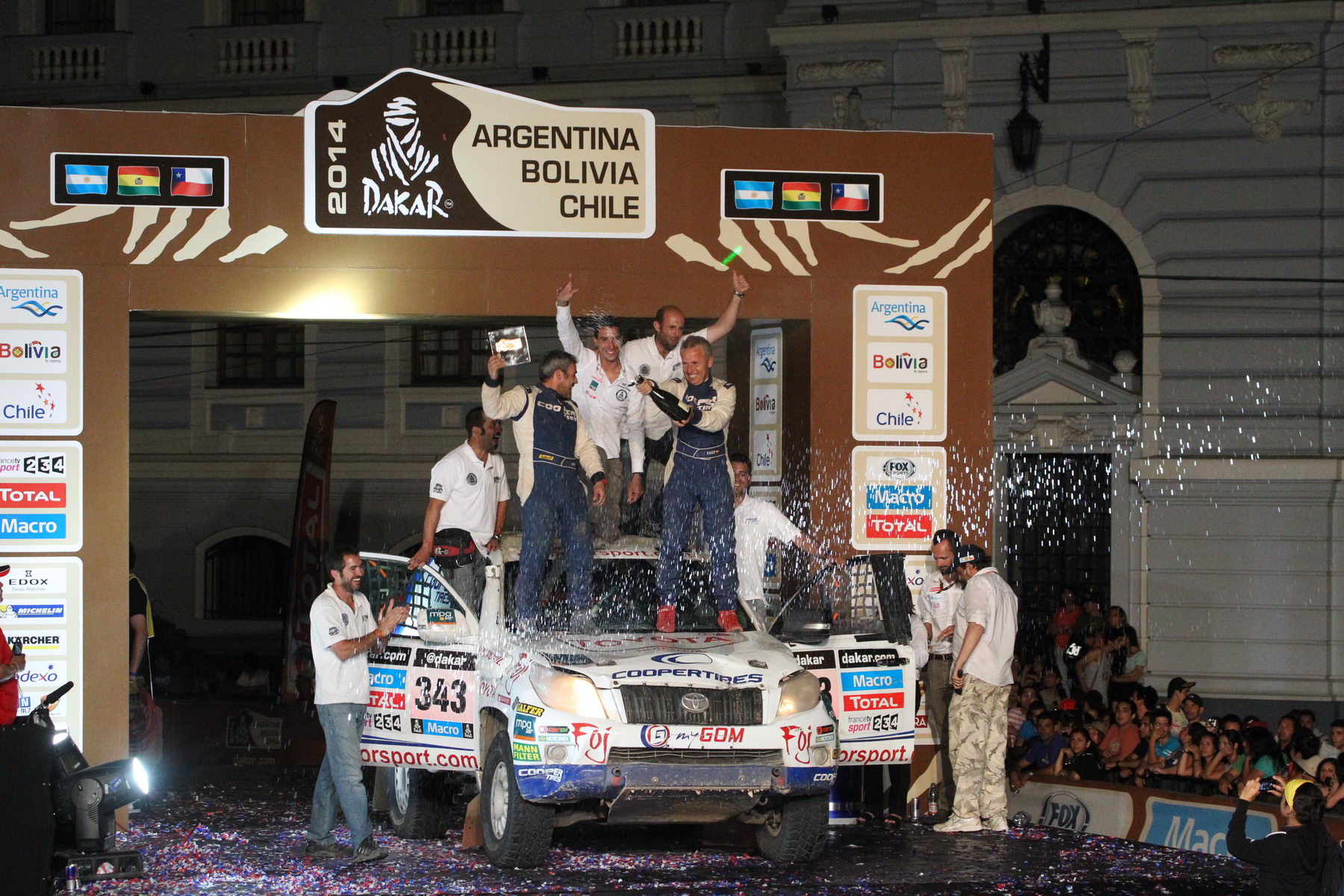 Cooper Tire Europe's 4×4 ambassador Xavi Foj took third place in the Dakar Rally, following an epic fightback. Foj has used Cooper Discoverer S/T Maxx tyres in the past three Dakar events, claiming T2 Class victories in 2012 and 2013. After a difficult opening to his 2014 Dakar campaign, including brake issues and an electronic problem, hopes of a hat-trick faded.
However Foj and navigator Santamaría battled back following a good day six, chipping away at T2 class competitors' timings. Foj powered on to move up to third in the class rankings on stage 10, consolidating their position in the class standings – too far behind the leading duo, the Spanish crew focused on making the best of their runs, without taking unnecessary risks.
Foj's journey to his sixth consecutive Dakar Rally podium was eventful to the finish, as the Catalonian lost several minutes in the closing stages, stopping to aid a competitor who had suffered a serious accident. Despite this loss of time, Foj's podium position was unchallenged and he navigated his Toyota Land Cruiser safely to the finish at Valparaiso, placing third overall in the T2 Production and 34th overall in the general car classification.
Foj commented after the rally, saying: "It has been a difficult Dakar; I had never seen so much broken ground as in this race…this has been hard for the vehicles that have suffered a lot.
"I congratulate the Autobody team, because they have made a perfect race and I want to thank my sponsors, including Cooper Tire, for giving me the most perfect tyres. I cannot forget the media and the fans – we know that they have pushed, so I'd like to say thank you very much to everyone."
Sarah McRoberts, marketing communications manager for Cooper Tire Europe, added: "This year's Dakar Rally has undoubtedly been one of the toughest in history. Several competitors have been caught out by the particularly challenging terrains and it's testament to Xavi, his crew and the Cooper S/T MAXX tyres that they were able to perform above our expectations.
"On behalf of everyone at Cooper, I'd like to congratulate Xavi for his fantastic run of results in the Dakar – he's a true professional and we're very much looking forward to working with him in the coming months."