Volvo voices support for winter tyres, snow socks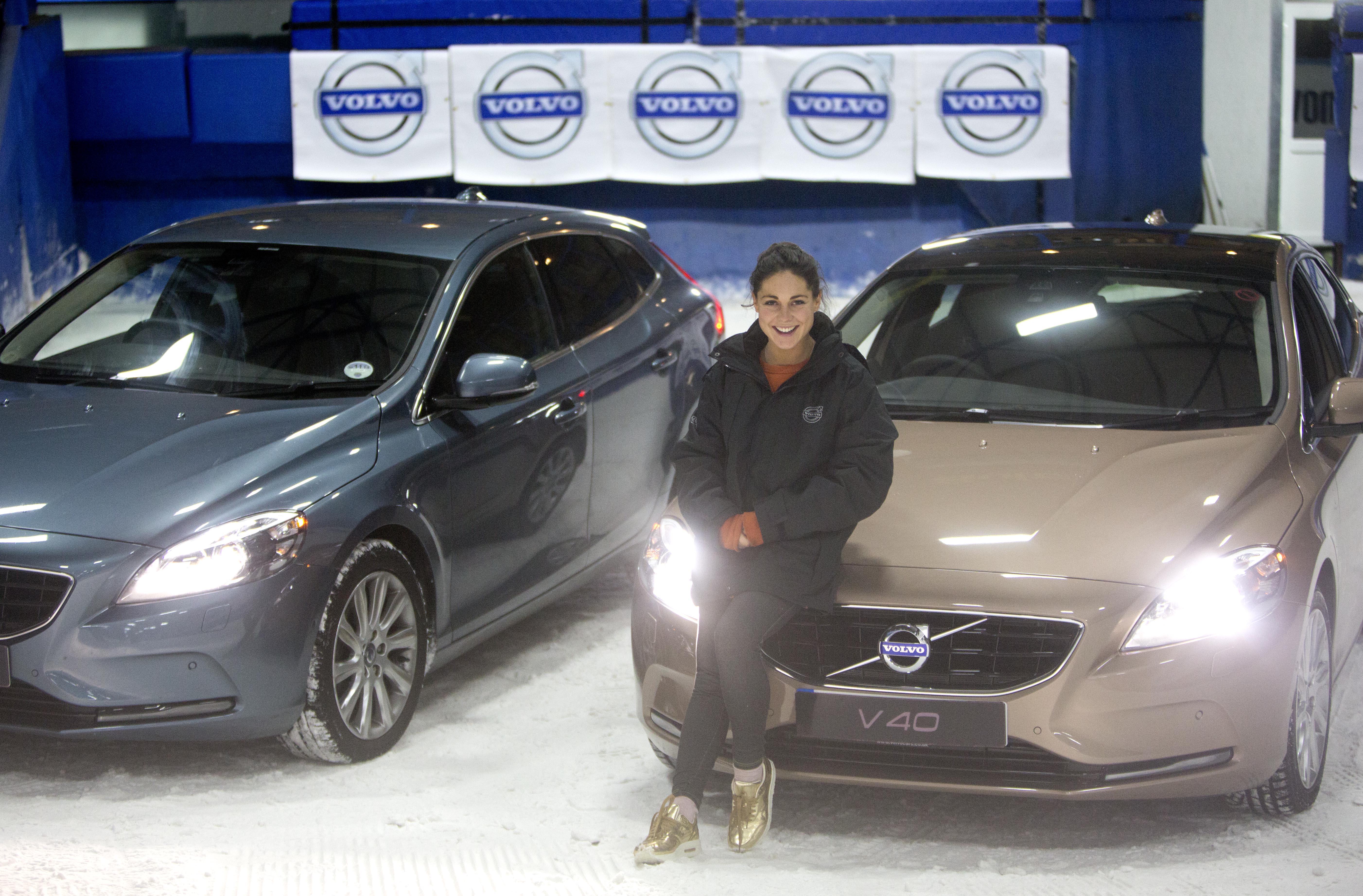 Louise Thompson, protagonist in the scripted reality show 'Made in Chelsea', was recently recruited by Volvo for an event even more gripping than the E4 series. Volvo Car UK invited her to Tamworth Snowdome to demonstrate the effectiveness of winter tyres for driving in snow. There Thompson was confronted by a pair of Volvo V40 D2 hatchbacks, identical save for the fitment of winter tyres on one and standard summer tyres on the other. Thompson's challenge was to drive each car up the Tamworth Snowdome's ski slope to the summit.
The results were as expected. During the test, Thompson struggled to hit the five-metre mark on standard rubber but comfortably cruised past the 100-metre marker and continued on towards the summit as soon as she switched into the car fitted with winter tyres. The test was later repeated using snow socks to see if they could also improve on the performance of standard tyres; Volvo says they transformed the summer tyres' performance and enabled the V40 to "cruise up the slope with relative ease."
Volvo advocates both winter tyres and snow socks as a sensible option for UK motorists during the colder months. "We wanted to demonstrate, in the most severe conditions possible, the effectiveness of having winter tyres or snow socks fitted to your car," said Nick Connor, Volvo Car UK managing director. "There's definitely a degree of scepticism out there about how useful they can be, but this test dispels the myths once and for all." Connor described both products as a "worthwhile investment" and commented that winter tyres and snow socks are available from Volvo dealers nationwide.