Starco reports availability of complete Unicorn range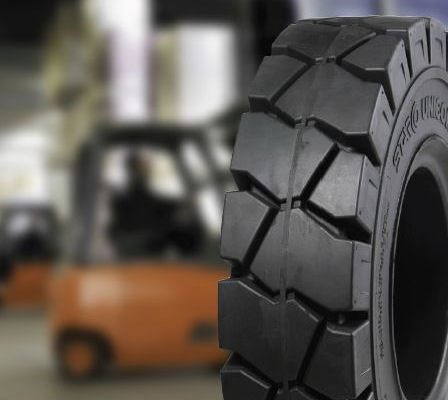 It is now two years since Starco's solid tyre factory in Sri Lanka entered operation. The first product line manufactured there was the premium Tusker range, and this was joined by the Unicorn standard line-up this year. Starco reports that the complete Unicorn range is now in stock within its Central Warehouse in Germany and available for next-day delivery to many locations.
Compared with other solid tyres in its segment the Unicorn range has a deeper tread that reduces heat build up and facilitates better heat dissipation. Similarly, a reduction in the number of open lugs and gaps, together with a square type shoulder design, gives the Unicorn a higher net-to-gross ground contact ration. Open lugs give increased flexibility under load and manoeuvring, and promote better self-cleaning in mud and snow conditions.