Hankook Tire Europe COO heading towards new role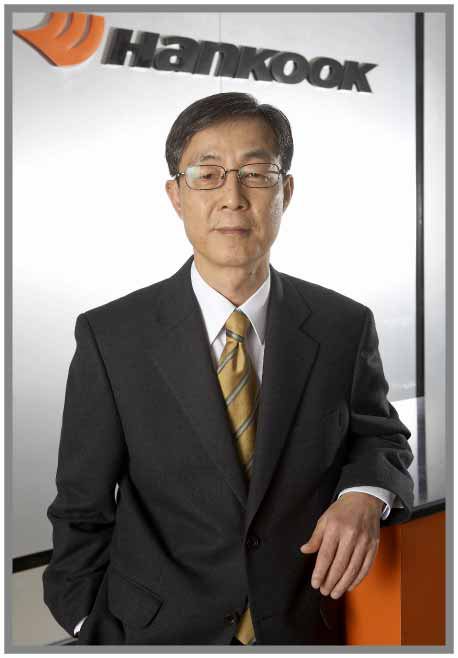 Hankook Tire chief operating officer Europe and member of the board of directors, Jin-Wook Choi will leave his current position following 38 years with the company. Choi will take on a new consultancy role in the manufacturer's global headquarters, having served more than thirteen years at top management positions around the world.
The business economics graduate has provided profound experience both in managing sales operations as well as steering production facilities during his entire career. After obtaining leading positions as a company executive in North America and later in China, Choi was able to set milestones in the development and expansion of the company's European market position. In Germany, where he had been engaged as the managing director for the company's local subsidiary from mid to end of the 1990s, he was a driving force in establishing one of the tyre maker's now globally largest local subsidiary for tyre sales.
During the last five years serving as the COO for the tyre manufacturer's largest region Choi played a major role in expanding the company's European activities both by quantity as well as quality. Following his personal goal to anchor the Hankook brand among the European premium tyre manufacturers he expanded the company's business towards the central and eastern European hemisphere and put a special focus on growing Hankook Tire's state-of-the-art tyre plant in Hungary, paving the ground for tripling its output effective from mid-2014.
During his leadership Hankook also became the exclusive tyre supplier to the world's best touring car championships DTM (German Touring Car Championships), the premium sponsoring partner of UEFA Europa League as well as an original equipment supplier to the German-based leading global premium car makers BMW and Mercedes-Benz.
"In the last five years we had been able to well establish the Hankook brand quantity as well as quality. Today consumers in Europe increasingly recognise our brand as a premium one, comparable to other leading European tyre brands. Our efforts and hard work throughout the last half a decade here in Europe have paid off. It can be rated as an overall great success towards reaching our long term goal in becoming a leading global top tyre manufacturer," said Choi. "So it is now time for me to thank all our employees for their efforts and great support throughout the last five years."