BTCC to run at full capacity on Dunlop in 2014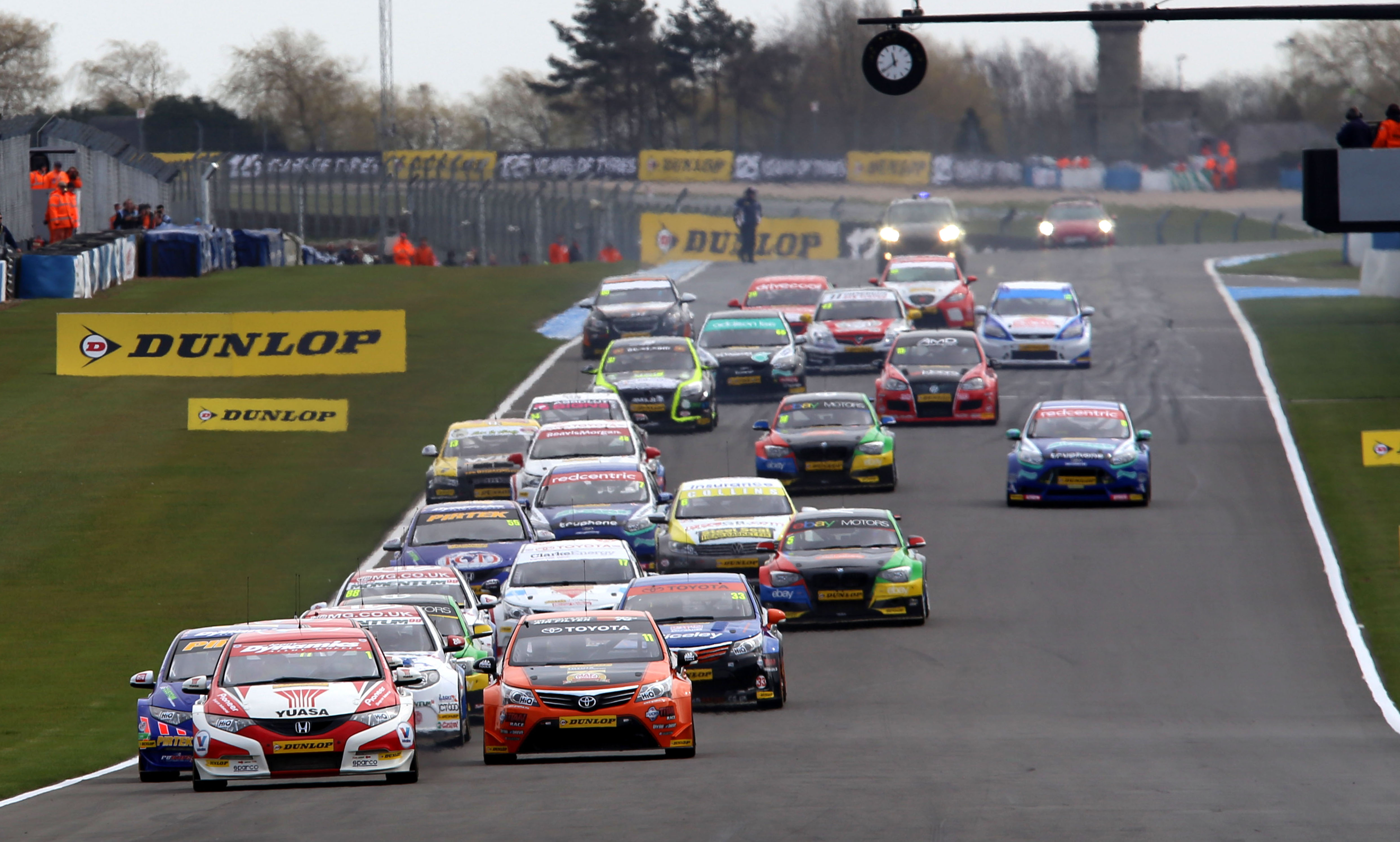 A full grid of 32 entries will compete for the Dunlop MSA British Touring Car Championship again in 2014, the headline sponsor and tyre supplier has confirmed. All 32 available TOCA BTCC Licences (TBLs) were allocated during the pre-registration process, which closed on 30 November. TOCA, the series organiser, has introduced TBLs for next year with the goal of providing teams with longer-term stability and security.
Existing teams that applied and competed in at least 50 per cent of the 2013 BTCC season with next generation touring car (NGTC) machinery received automatic entry for the same number of cars in 2014, whilst existing teams with two or more NGTC cars had priority for one additional entry subject to validation by TOCA. Existing NGTC cars in the hands of new or other current BTCC teams were next to receive priority, whilst completely new teams would have been given the final slots on the entry list if available. However, the applications received from current BTCC teams and other entries running existing NGTC cars meant the opportunity for completely new teams to sign up was not forthcoming.
TBLs have now been issued to successful applicants, which will secure each entry until at least the end of the 2016 BTCC season. Teams may sell, gift, lease, assign or loan their TBL to other existing teams or eligible new entries on a season-long basis only, subject to the approval of TOCA as to the integrity of both recipient and transaction.
Possession and retention of a TBL includes an obligation from each entrant to contest all BTCC events for each season entered. An entry that is unused for one event in any season will void its TBL, and an entry that misses two events will have its entry rescinded for the balance of the season. In addition each entrant cannot make more than one change of driver per car during the course of a season except in genuine cases of force majeure.
As well as the capacity entry, there are currently three cars on a 'reserve list' that were unable to meet the strict entry requirements at this stage, but would be in a position to compete should an opportunity arise.
In conjunction with the BTCC, successful entrant will make announcements on their participation over the coming weeks and months, although the official entry list will only be published by TOCA on Tuesday 18 March 2014 at Donington Park.