Award throws spotlight on Contidrom's test facilities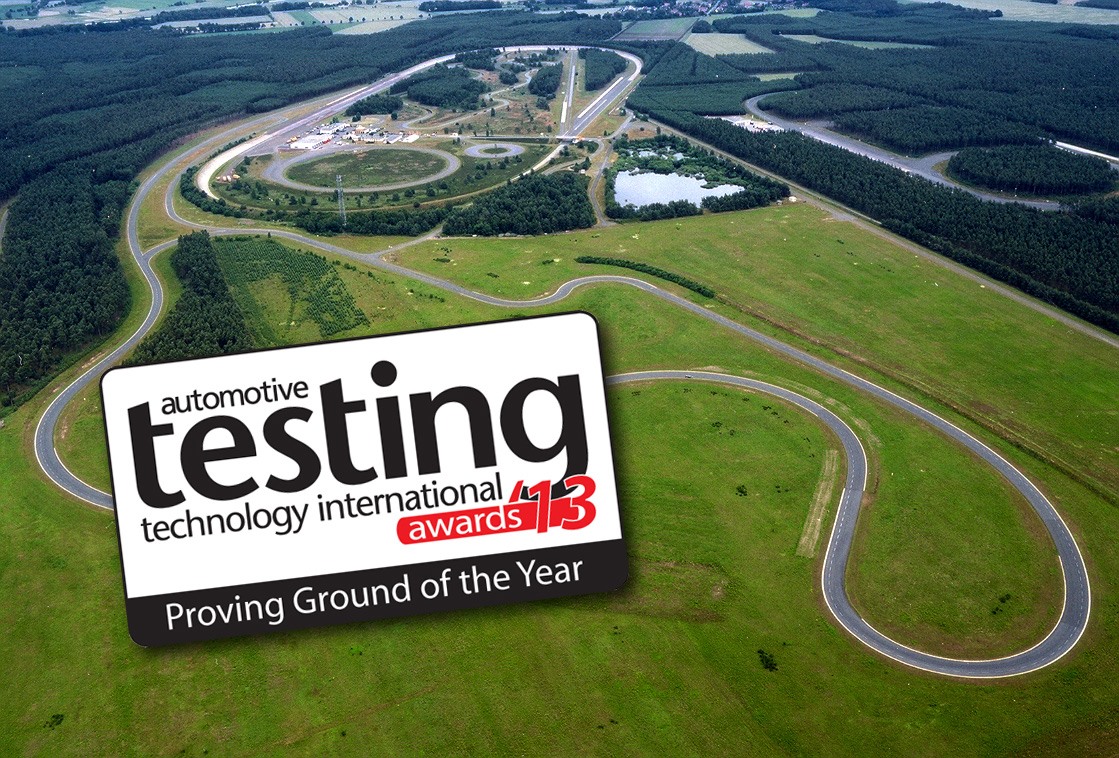 The Contidrom test facility operated by Continental near its Hannover headquarters in Germany has been named 'Proving Ground of the Year 2013' by Automotive Testing Technology International magazine. The 12-person judging panel presiding over the 2013 awards are said to have been particularly impressed by the Automated Indoor Braking Analyzer (AIBA) facility, which opened at the Contidrom site in autumn 2012.
"With its ice testing facility and newly commissioned AIBA, Continental can interrogate tyre performance on realistic surfaces from a vehicle dynamics perspective. This leads to better, safer tyres – as well as a more efficient tyre development process," commented panel member Phil Morse, principal of Energy Balance LLC.
The braking properties of up to 100,000 tyres a year can be tested in the AIBA facility in all seasons and weather conditions, on dry or wet surfaces and without the need for a test driver. Continental describes AIBA as a "totally unique" test facility that has helped the company progress the development process for its summer and winter tyre passenger car, van and 4×4 tyres. The new facility is located in a 300 metre long hall that contains a linear drive system capable of accelerating unmanned test vehicles to a top speed of 120 km/h in just a few seconds. The braking manoeuvres take place on a variety of road surfaces provided by 75-metre sections of track which, despite weighing around 120 tonnes each, can be interchanged in a matter of minutes by hydraulic lifts.
"We are delighted at this accolade and very proud of it," said Thomas Neddenriep, who is responsible for Worldwide Tire Property Evaluation at Continental. "As we see it, this award reflects the great expense and effort invested in recent years in expanding our proving grounds, in the construction of the Automated Indoor Braking Analyzer, and in the new buildings and facilities. At the same time, it is also a great source of motivation for the entire team, because the challenge we now face is of defending the position of the Contidrom as one of the world's finest proving grounds in the years to come – in the best interests of our customers and of our own testing requirements."
In the context of its long-term strategy, Continental's Tire Division is investing both in the expansion of its worldwide production capacity and in the systematic construction of high-tech facilities. The most recent step in this direction following AIBA was the announcement that a new Technology Center for process optimisation and production of particularly demanding high-speed tyres is to be built on the site of the tire plant in Korbach, Germany, at a cost of €40 million. Output at the new facility is scheduled to reach around 400,000 tyres a year by 2018; this output includes tyres for 19 to 23-inch rim diameters.