2014 Metzeler Calendar celebrates road racing competition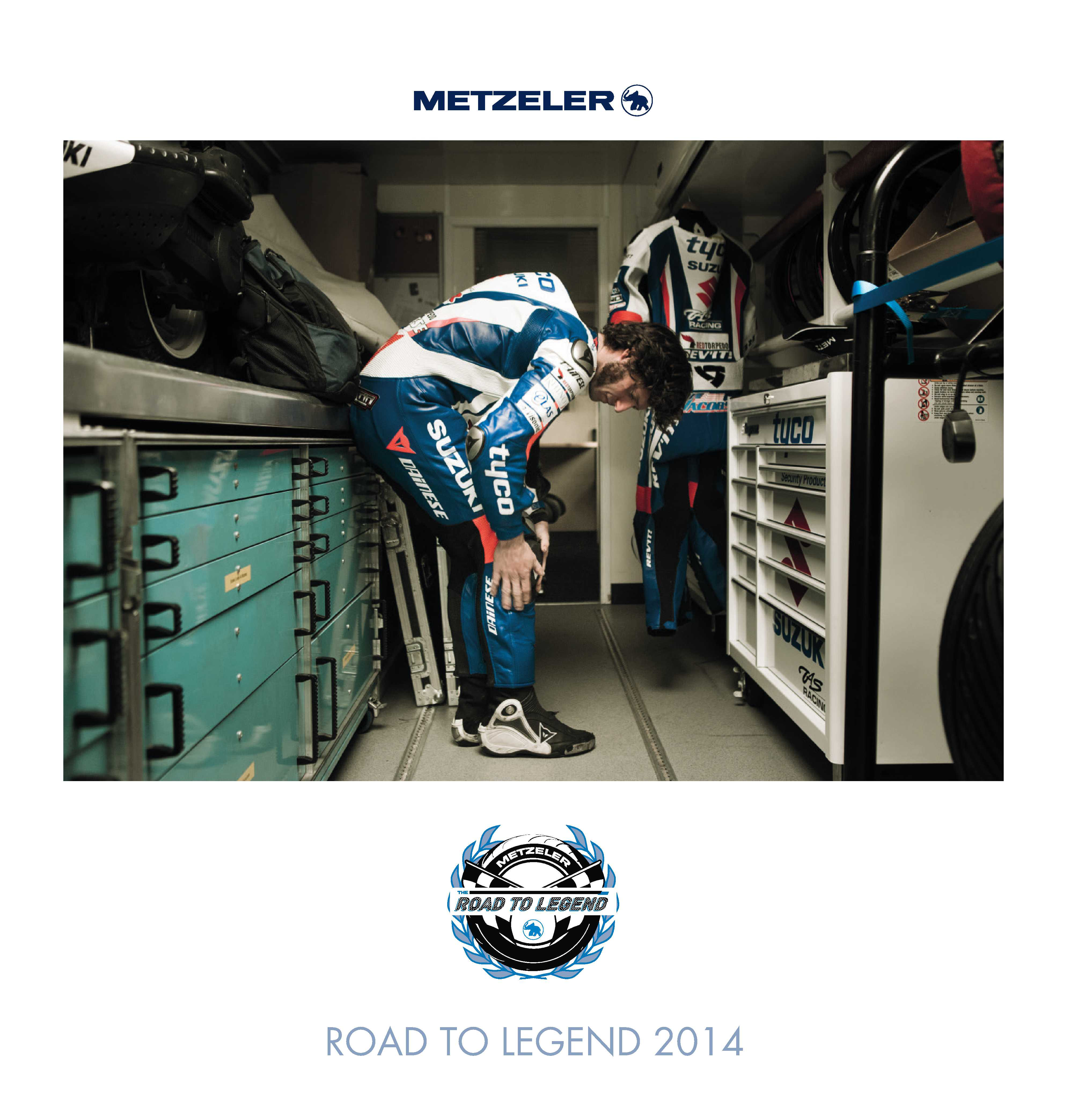 Metzeler has launched its 2014 Calendar, celebrating its ongoing commitment to road racing. The 21st edition of the calendar has 19 coloured and black and white images and is accompanied by a mini documentary "The road to legend: a story about road racing".
Since 2010, the Metzeler Classics calendar, which started in 1994 and contains black and white images that trace the golden years of the international motorcycling. Metzeler decided to choose images that are related to a topic considered important and of interest to the brand. This year, for the first time, the theme chosen for the Metzeler Classics calendar, and that for the thematic one, are the same: road racing, that are the competitions organized on public roads usually open to traffic.
During the 2013 season, Metzeler sponsored Guy Martin and Josh Brookes from Tyco Suzuki, Dean Harrison from RC Express with MSS Performance, Alastair Seeley who raced with Gearlink Kawasaki and RC Express with MSS Performance, Gary Johnson from Lincs Lifting Ltd and Valmoto, James Hillier of Team Quattro Plant Kawasaki, Stuart Easton from Mar-Train Yamaha, Martin Jessop of Riders BMW and Horst Saiger with his Saiger-Racing team. Metzeler also supported Michael Rutter during the Macau Motorcycle Grand Prix.
Metzeler's mini documentary, 'The road to legend: a story about road racing', follows the 2013 season of the Metzeler supported riders, featuring interviews, race action and life in the paddock.