Michelin releases 2014 pub eating guide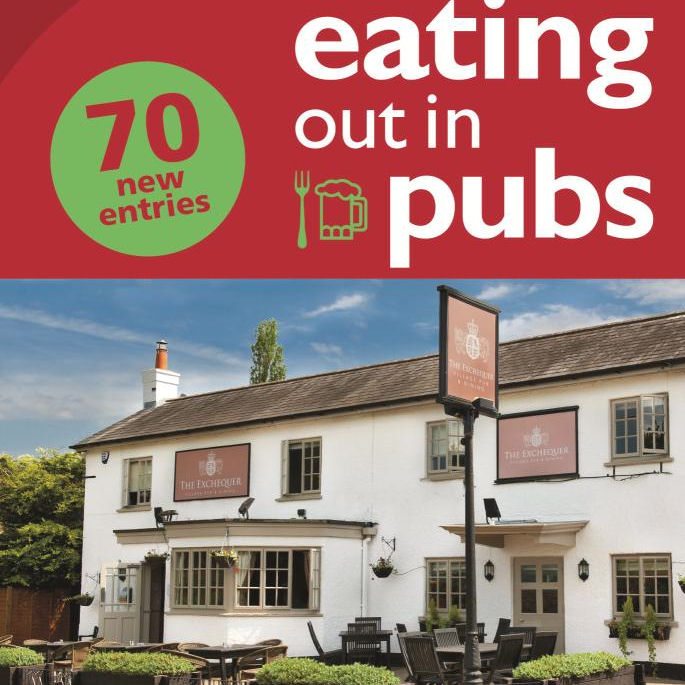 Visiting the pub isn't just thirsty work these days – an increasing number of establishments cater to those arriving with a healthy appetite. To take the guesswork out of finding a pub that serves quality food, in 2004 Michelin launched its first Eating Out in Pubs Guide. The latest edition of the annual publication, Michelin Eating Out In Pubs Guide 2014, hits the shelves today at a price of £13.99, or €14.99 in Ireland.
This year's guide recommends more than 570 pubs, of which 70 are new entries. Michelin says all the pubs in the guide are first and foremost selected for the quality of their food. Paraphrasing Mark Twain's famous line, guide editor Rebecca Burr comments that "reports of the death of the British pub have been grossly exaggerated." Burr adds that the Eating out in Pubs Guide now recommends "more pubs than ever before" and opines that "the great news is that they are spread all over Great Britain and Ireland", rather than just concentrated in a few counties.
"No one has to put up with bad food in a pub anymore, however picturesque that pub may be," continues Burr. "The pubs in our guide have been rigorously inspected by our team of full-time inspectors – the same team who produce the Michelin Guide to Great Britain & Ireland – and highlight the fact that pubs serving good food are thriving."
The guide editor's comments come with a plea: "Hopefully we can now all stop using the term 'gastropub' – many of the establishments in this guide are traditional pubs playing a big part in the local community, complete with quiz nights and themed evenings. A pub doesn't need a modern makeover to serve good food, nor does it need to transform itself into a restaurant.
"Chefs looking to open their own place without having to spend huge amounts of money are also finding pubs to be the perfect choice. And with such skills in the kitchen, these pubs in turn are becoming great training schools for the next generation of chefs."
Pubs offering something extra special are given Michelin's 'Inspectors' Favourites' stamp. This distinction is conferred for a number of reasons – it could be because they are one of the 47 Bib Gourmand pubs; they could be great all-rounders or be particularly charming; or they could even have a Michelin star.
Each year one establishment is also selected as 'Pub of the Year' and, for 2014 this accolade goes to The Greyhound on the Test in Stockbridge, Hampshire. Rebecca Burr comments: "This 600 year- old pub has loads of character. Lucy, the owner, is very involved in the day-to-day running of the pub and her cheerful nature rubs off on her young staff; the food is great and the bedrooms are charming."
Each entry in the guide features a colour photo and an in-depth description, along with examples of typical dishes, a list of real ales served and whether they have bedrooms. Opening times, prices and directions are also included, as well as regional maps and indexes by both pub and town name.