Micheldever/Protyre wins inaugural TyreSafe award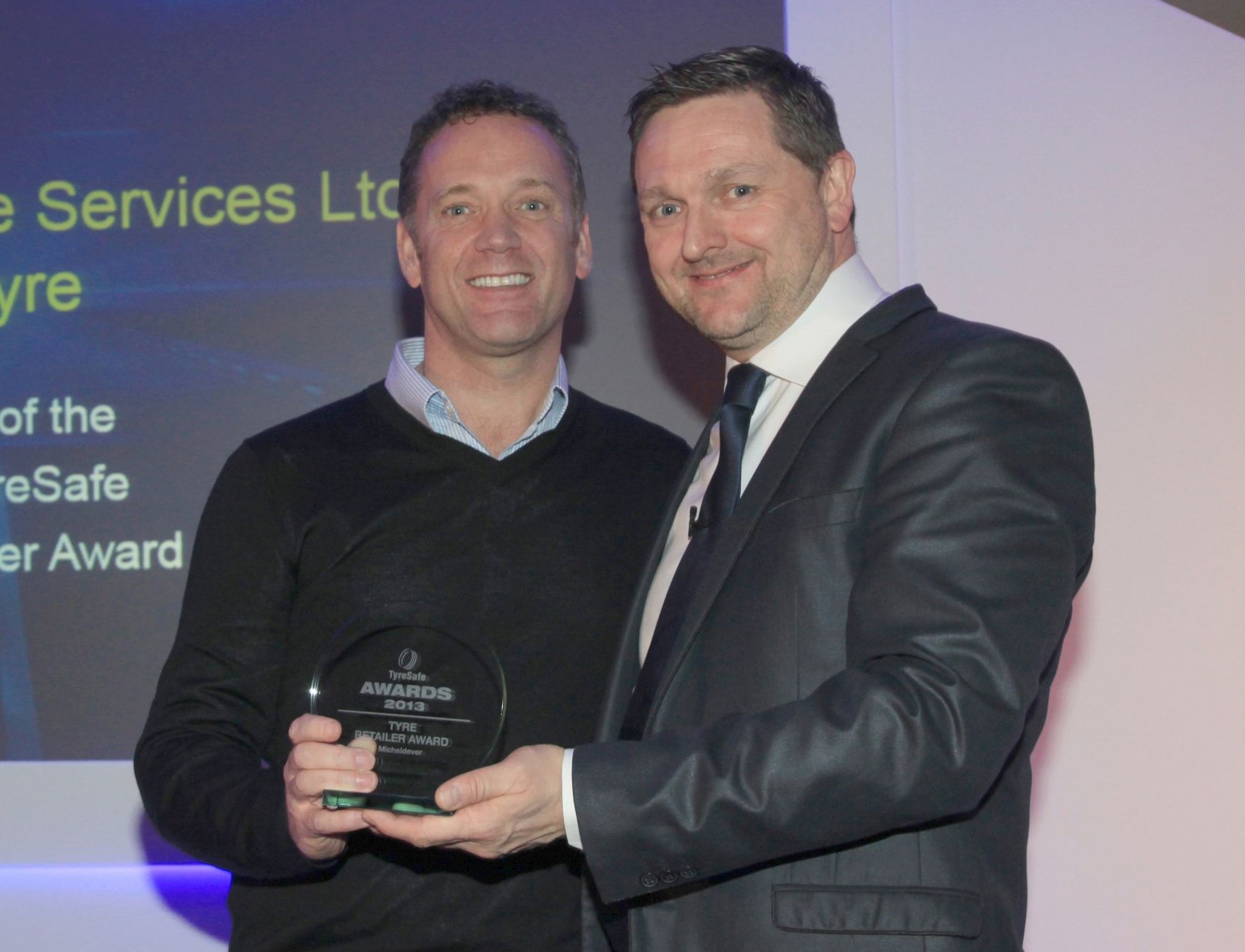 Micheldever Tyre Services, along with its retail operation Protyre, has won the inaugural TyreSafe Tyre Retailer Award award for its "consistent, innovative and dedicated work in raising the awareness of the importance of tyre safety".
TyreSafe is the UK's leading tyre safety organisation and its newly introduced awards scheme was instigated to recognise and reward achievements and excellence within the tyre industry. Micheldever Tyre Services was one of the first retail groups to sign up to support the work of the original tyre safety organisation, the Tyre Industry Council, which became TyreSafe.
Micheldever's tyre safety work covers a number of different approaches, but one example is that during this year's tyre safety month the company arranged a "down the line" radio campaign that reached over 1.5 million radio listeners with tyre safety messages and, in addition, MIcheldever/Protyre undertook over 16,000 free tyre safety checks at their 64 UK tyre centres.
"We are delighted to be recognised for our efforts in the important area of tyre safety." said the company's retail director, Simon Hiorns. "As a company, we place tyre safety at the centre of the service to our customers and we have fully supported all key industry campaigns. We have also undertaken a number of industry leading initiatives, for instance in the area of part worn tyres, designed to protect motorists from unsafe tyres. Over and above that we continue to offer tyre safety advice through our retail centres, and this award is recognition of the dedication and hard work provided by our staff across all of our centres".