HBI highlights growing global significance of agricultural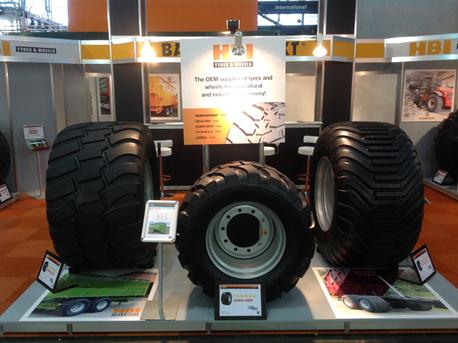 In response to its recent participation in the Agritechnica in Germany a week or so ago, HBI Bandenmarkt Tyres & Wheels has highlighted that both the show in particular and the agricultural industry in general is increasingly taking on a global dimension.
As well as offering what the company called a "nice" sized stand at the world's biggest agricultural machinery show, HBI Bandenmarkt also sought to demonstrate the growing global significance of agriculture and agricultural machinery and equipment itself. In practical terms this mean that the company's Chinese-produced Tianli brand radial floatation tyres were centre stage at the show. However, the company pointed that out that there was also a lot of interest for the latest sizes in the firm's latest range of privat labels tyres, which comes under the Bandenmarkt and Delcora brands.
The fact that 2,898 exhibitors and some 450,000 visitors (including 112,000 from outside Germany) attended this year's Agritechnica shows both that the show has grown, but also that there is increased interest in this business, lending support to Bandenmarkt's claims.