Hankook joins Dow Jones Sustainability Index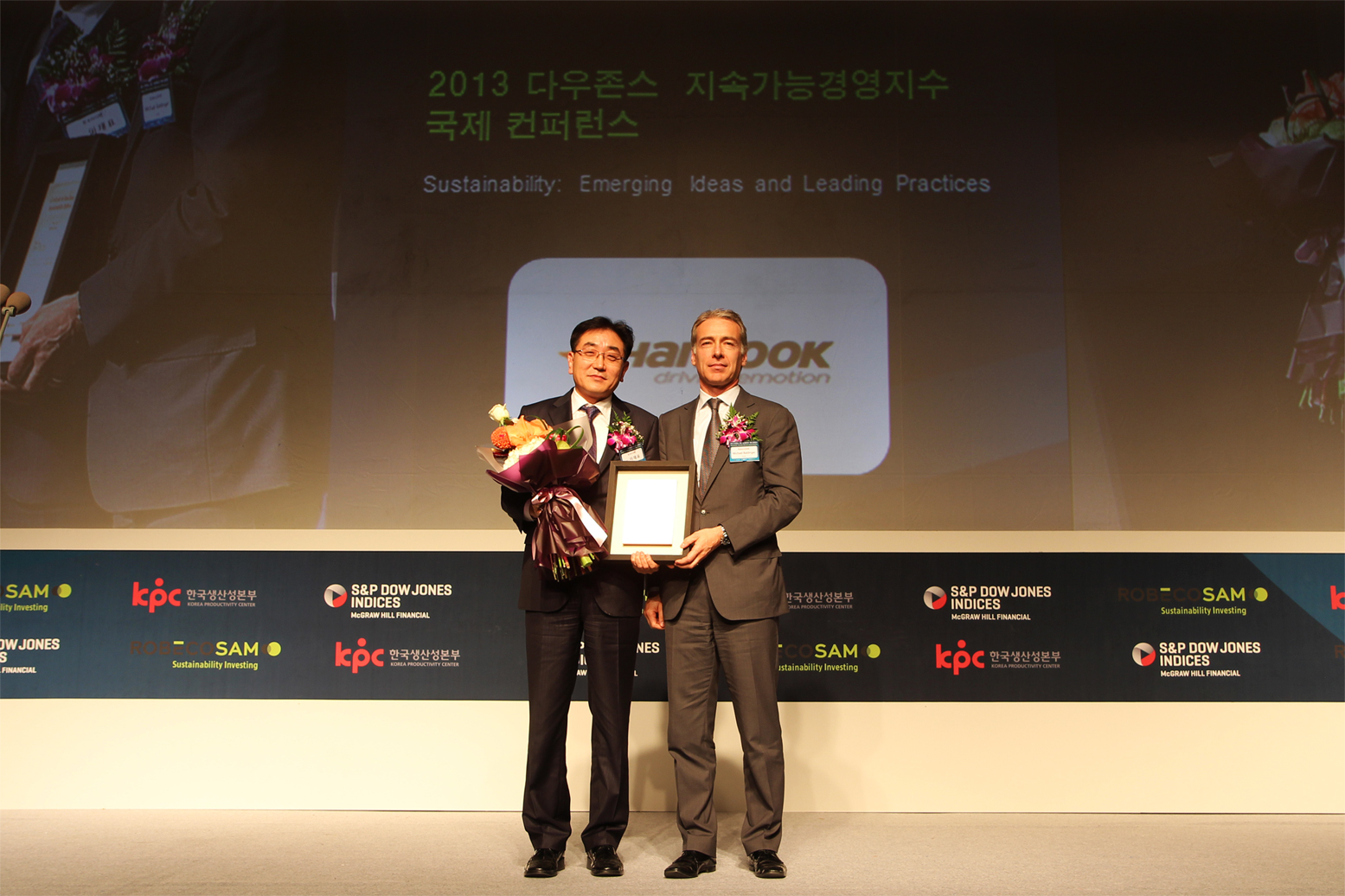 South Korean's Hankook Tire is one of 24 companies recently added to the Dow Jones Sustainability Asia/Pacific Index (DSJI Asia/Pacific). It is the first Korean tyre maker to be included in the index and the company reports it obtained high scores in core components of corporate sustainability such as corporate social responsible activities, ethics management, environment management, climate change strategy and innovation management.
"Hankook Tire's inclusion in the DJSI Asia/Pacific represents a global recognition for our continued efforts to establish a sound growth as a socially responsible corporate citizen," commented Hankook Tire vice-chairman and CEO Seung Hwa Suh. "As a leading global tyre company, we will continue with our active socially responsible management to grow together with society, promote sustainable development and achieve harmony among stakeholders."
The 2009-established DSJI Asia/Pacific index is a joint product of S&P Dow Jones Indices and RobecoSAM and uses a best-in-class approach to select sustainability leaders from across all industries based on pre-defined sustainability criteria. Companies receive a Total Sustainability Score between 0 – 100 and are ranked against other companies in their industry; only the top 20 per cent of companies from each industry, based on their sustainability score, are included in the Dow Jones Sustainability Asia/Pacific Index. Therefore, companies must continually intensify their sustainability initiatives to be included or remain in the index.
Hankook Tire describes itself as a "responsible corporate citizen" and says it promotes corporate social responsibility (CSR) activities via diverse internal and external programmes. These include philanthropic initiatives through Hankook Tire Welfare Foundation, which was established as a vehicle for company-wide social contribution, including academic scholarship programmes, support for charitable hospitals in Korea as well as voluntary programmes in for local communities. Hankook also recently implemented a multi-faceted approach to reinforce internal employee ethics – such as a re-alignment of the employee code of ethics, conducting internal ethics education as well as fair-trade campaigns.