Bohnenkamp launches revamped online shop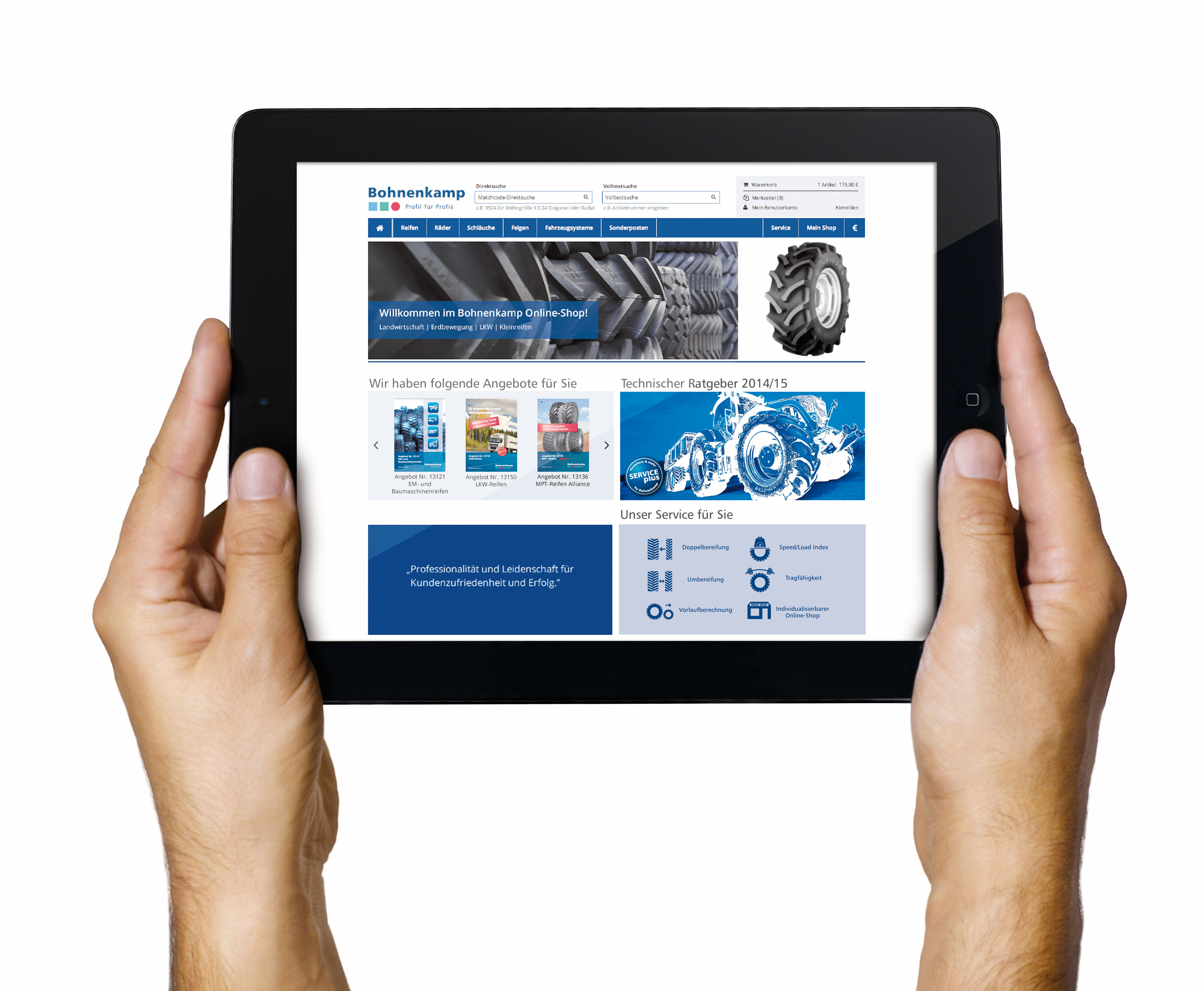 Agricultural and off-road sector wholesaler Bohnenkamp has introduced its newly-revised online shop during the Agritechnica trade fair and says the site offers many new functions and services. The new site, which goes live on 17 November, is the latest progression for the now 13-year old bohnenkamp.de online shop. Amongst the brand-new innovations are mobile and tablet apps for Apple and Android users.
"We completely redesigned the shop and added many new and useful features to our range of services," comments Henrik Schmudde, Bohnenkamp's director of marketing. "Our aim is to support our commercial customers in their daily work and to enable them to do their business in an even easier and more efficient way."
Alongside some familiar features, including tried and tested search functions, the site offers much that is new. Once such addition is "My Shop". Bohnenkamp says this feature gives dealers the opportunity to adapt the online shop's colour scheme and logo to match their own company's website. Additionally, dealers can store their own price calculations.
"With the function My Shop, the Bohnenkamp shop has turned into a customer shop," says Schmudde.  "The dealer is able to browse the shop during his sales consultations and negotiations with the customer and determine the suitable tyre together with him. With the prices stored in the system, customer-specific offers can now be saved and called up again later. We don't determine prices or calculations. Everything is individually adjustable by the customer."