Yokohama honoured with Chinese CSR award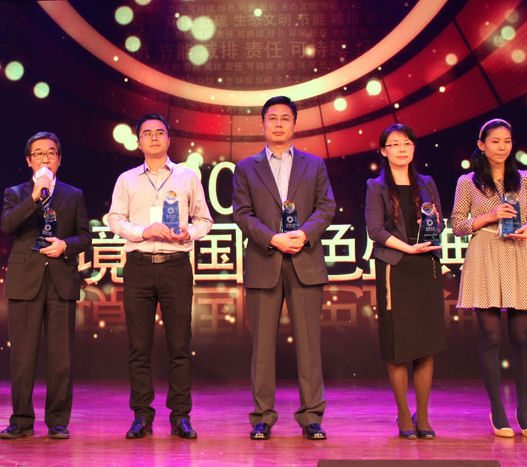 The holding company for Yokohama Rubber's Chinese operations, Yokohama Rubber (China) Co., Ltd., reports receiving a 'Most Excellent Company Image Award' at the '2013 Beautiful China' awards ceremony held in Beijing late last month. This award with a Bill and Ted ring to it was given in recognition of the company's Forever Forest tree planting activities and its contributions to regional projects carried out by Chinese environmental NGO the Beijing SanSheng Environment and Development Research Institute, which aim to promote sustainable economic growth and ecological preservation in Heyuan, a poor village in China's Yunnan Province.
A group of 17 Chinese newspapers and online media outlets are behind the 'Beautiful China' awards. The awards aim to encourage and recognise the environmental protection activities performed by individuals and companies as part of their CSR efforts. At this year's awards ceremony, the first of what is expected to be an annual event, awards were presented to 100 companies, including 35 foreign companies, and to 38 individuals. Yokohama Rubber (China) was one of only two Japanese companies to receive the 'Most Excellent Company Image Award.'
Yokohama Rubber (China) Co., Ltd., was established in November 2005 in Shanghai as a holding company to oversee the Yokohama Rubber Group's tyre and multiple-business operations in China.