Pirelli SC1 rear soft 'goes distance' at abrasive Silverstone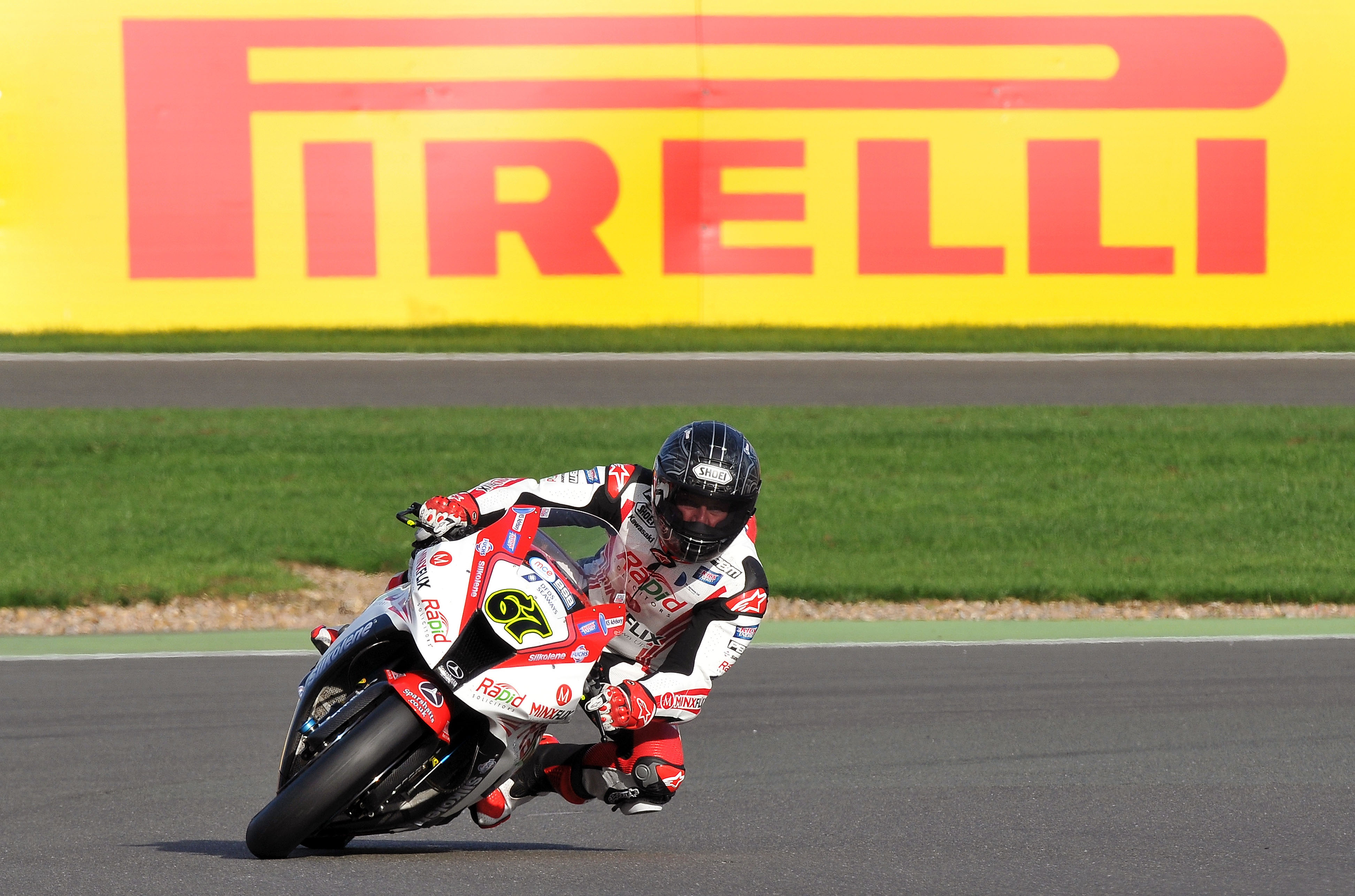 Alex Lowes and Shane Byrne left Silverstone with only a point separating them in the MCE British Superbike Championship going into the Brands Hatch finale. Pirelli, the tyre supplier of the series, declared itself particularly pleased with the longevity of the new for 2013 Diablo Superbike SC1 rear soft tyre during the weekend, while anticipating an exciting final round on 18-20 October.
Pirelli racing manager Jason Griffiths commented: "Friday morning's opening session saw us using Diablo Rain tyres and for the afternoon session the track was dry and immediately the rear Diablo Superbike SC1 solution coped comfortably with the Silverstone circuit. Race distance was not an issue further demonstrating the step forward we made with the compound this year. We now prepare for what will be an incredible Superbike finale at Brands Hatch. Both of this weekend's Supersport races were epic with multiple riders battling for the wins and the title fight between Easton and Seeley will continue at Brands. "
Last year Lowes took a double win with the harder Pirelli Diablo Superbike SC2 rear tyre whilst the majority of riders (including then runner-up Byrne) used the softer SC1 option. This time around all riders used the 2013 spec SC1 softer rear with its wider operating characteristics, once again proving its versatility.
The vast majority of riders again used the softer SC1 front tyre with the exception of the usual suspects Kirkham, Westmoreland and Hickman, who opted for the SC2. Interestingly the Milwaukee Yamaha squad tested the SC2 in practice with both James Ellison and Tommy Bridewell trying but opting for the SC1 in race conditions.