MWSD introduces Chevron stamp denoting steel wheel quality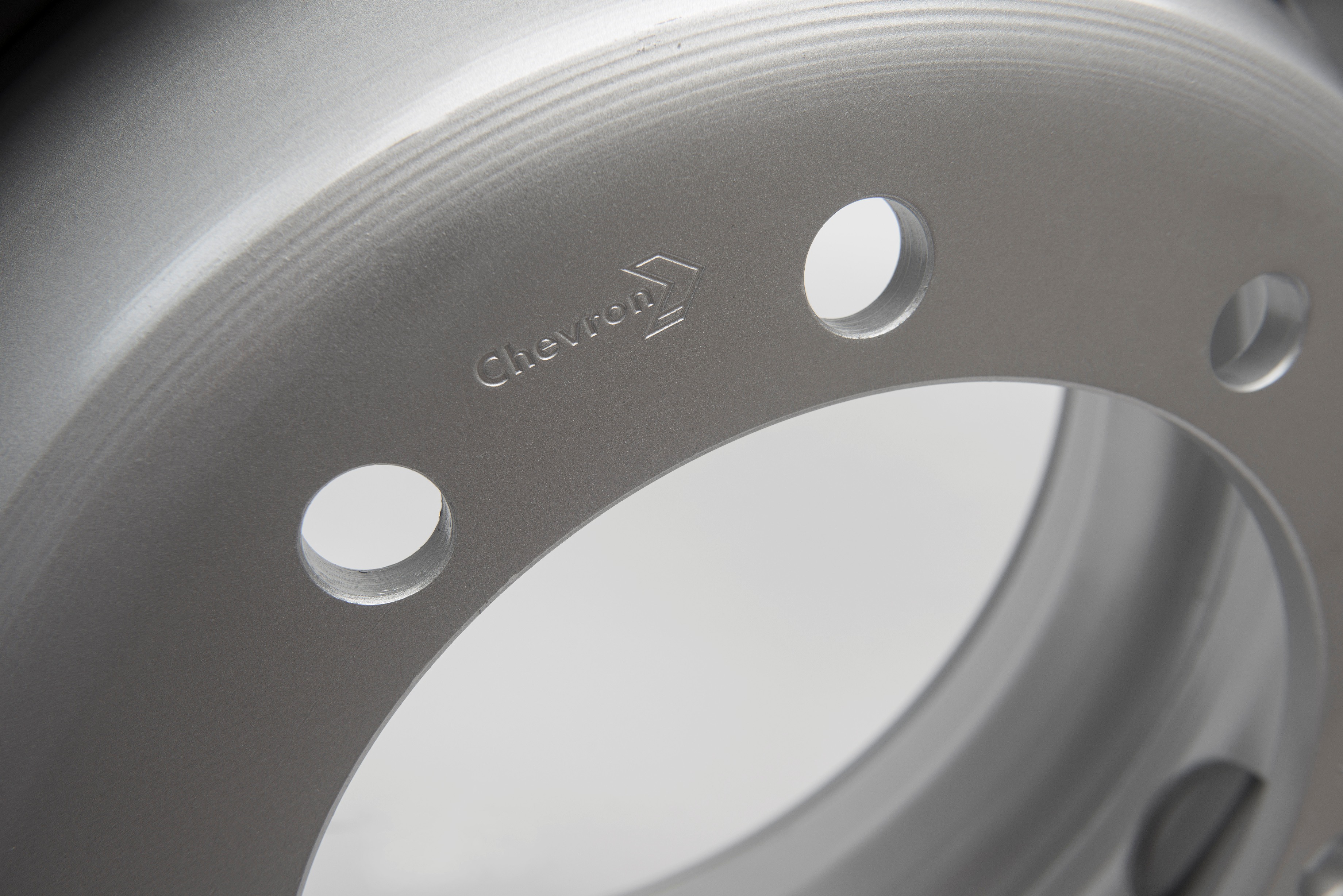 New signifier aims to simplify buying process for truck, trailer, bus and coach operators
Motor Wheel Service Distribution (MWSD) will stamp a new Chevron mark onto every steel wheel to assist operators in choosing quality products, while aiding traceability. The imprint, taken from the company's logo, has been introduced to help truck, trailer, bus and coach fleets identify superior quality wheels that were sourced by the company.  In turn this will help maximise loads and minimise failures, both key messages from the wheel safety campaign led by managing director, John Ellis.
The distinctive stamp will work in tandem with the recently launched Chevron Quality Steel Wheels Product Information booklet which explains the advantages of each wheel alongside informative charts showing the capabilities across a wide breadth of sizes.
There are three tiers to the Chevron Steel Wheels range: Gold is a premium brand of steel wheel for OEM manufacturers and operators seeking an exact replacement; Silver is a leading aftermarket mid-range proposition offering superb quality and performance; Bronze is a dependable budget wheel.
Notably, Gold and Silver ranges have been extensively fatigue tested using an LBF machine designed to accurately simulate real world operating conditions, underlining the strength of wheel design and safety capability. All wheels carry the TÜV quality mark.
All Chevron Steel Wheel sales are supported by MWSD's technical support and fulfilment team, meaning the right wheel can be selected and distributed quickly and efficiently for each specific application, while comprehensive online and print catalogues are also available.
John Ellis, managing director of MWSD, said: "We have been operating in the market for over 80 years, and it is as confusing now to find the right wheel as it has ever been.  By teaming up with all the major manufacturers to add the Chevron stamp, we begin the process of demystifying the decision process.
"Simply put the move is designed to make wheel buying decisions quick, simple and, more importantly, correct.  The commercial vehicle sector continues to be extremely competitive, and ensuring that you are running the best wheels on your vehicles is essential if you are to maximise profits and keep vehicles as safe as possible."