Molinari joins Pirelli at customer golf day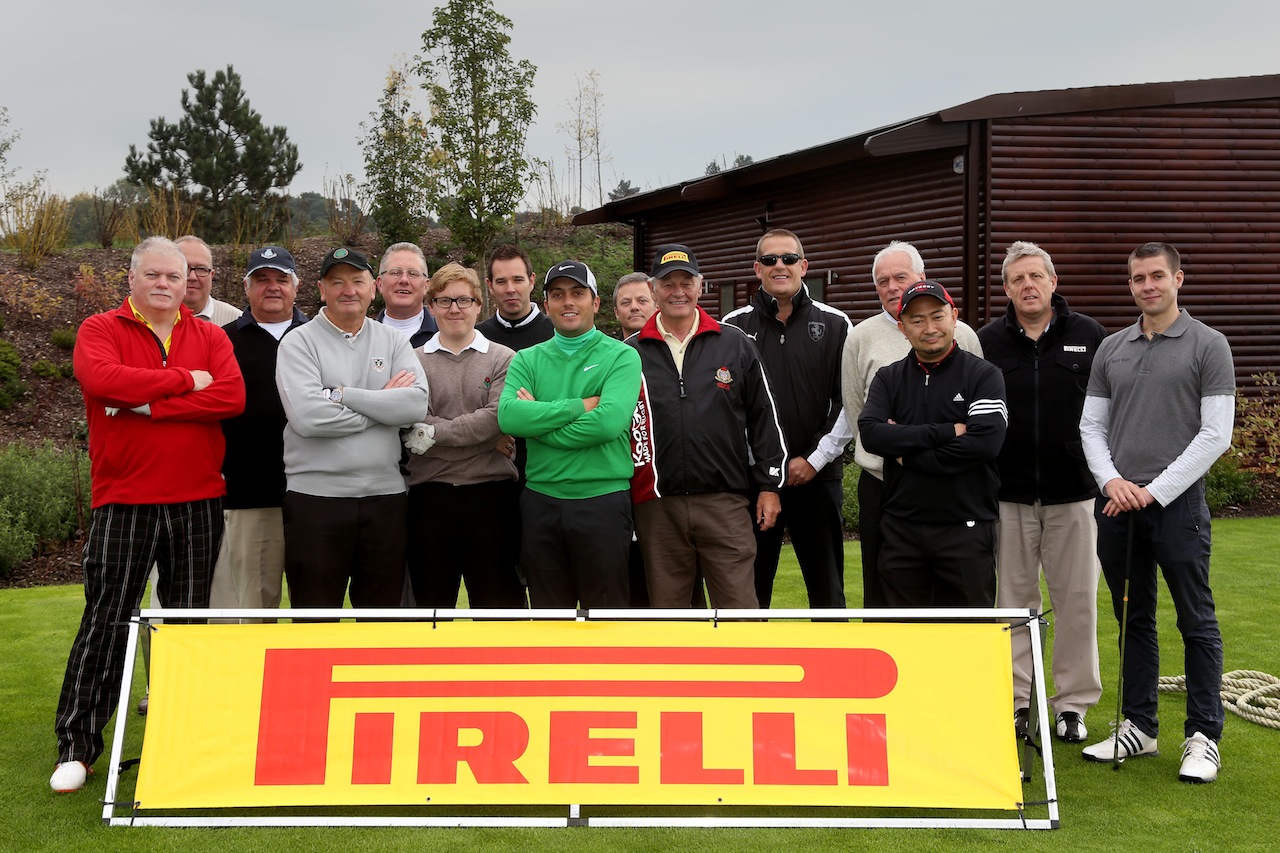 Pirelli's UK customer golf day included an exciting guest spot from two-time Ryder Cup winner Francesco Molinari at The Wisley, a prestigious golf course in West Surrey, earlier this month. Pirelli is supporting the golfer throughout this season, and in an innovative piece of cross-promotion Molinari's club grips are colour-coded to correspond to the different types of tyres used by Pirelli in Formula One.
Pirelli UK's marketing director, Wayne Nickless, attended the event and commented afterwards: "Our Pirelli customer day at The Wisley was a once-in-a-lifetime opportunity: how many people can say they have played golf with one of the world's top players?
"Francesco was the perfect gentleman and was extremely patient with everyone in the group. The weather was superb and it topped off what was a truly fantastic experience. During dinner Francesco talked about being a big Inter Milan supporter which is very fitting because Pirelli also sponsors Inter Milan FC. On behalf of Pirelli UK, I'd like to thank Francesco for taking the time out of his busy schedule last week to play golf with us and we wish him the best of luck for the rest of the season."
The day began with Molinari giving the group a one-hour golf session with tips and advice on how to become a better player. Everyone was then split into teams as Molinari shared more of his golfing wisdom as he joined each group for three holes. At the end of the round it was announced that Matt Bell from Pirelli, Tom Bush from BA Bush and Merityre's Dean Arnold were the winners.
Sky Sports TV pundit and Molinari's personal coach, Denis Pugh, joined the Pirelli customers for dinner in the evening. After dinner, Pugh hosted an exclusive question and answer session with Molinari.