Mitas a Krone top supplier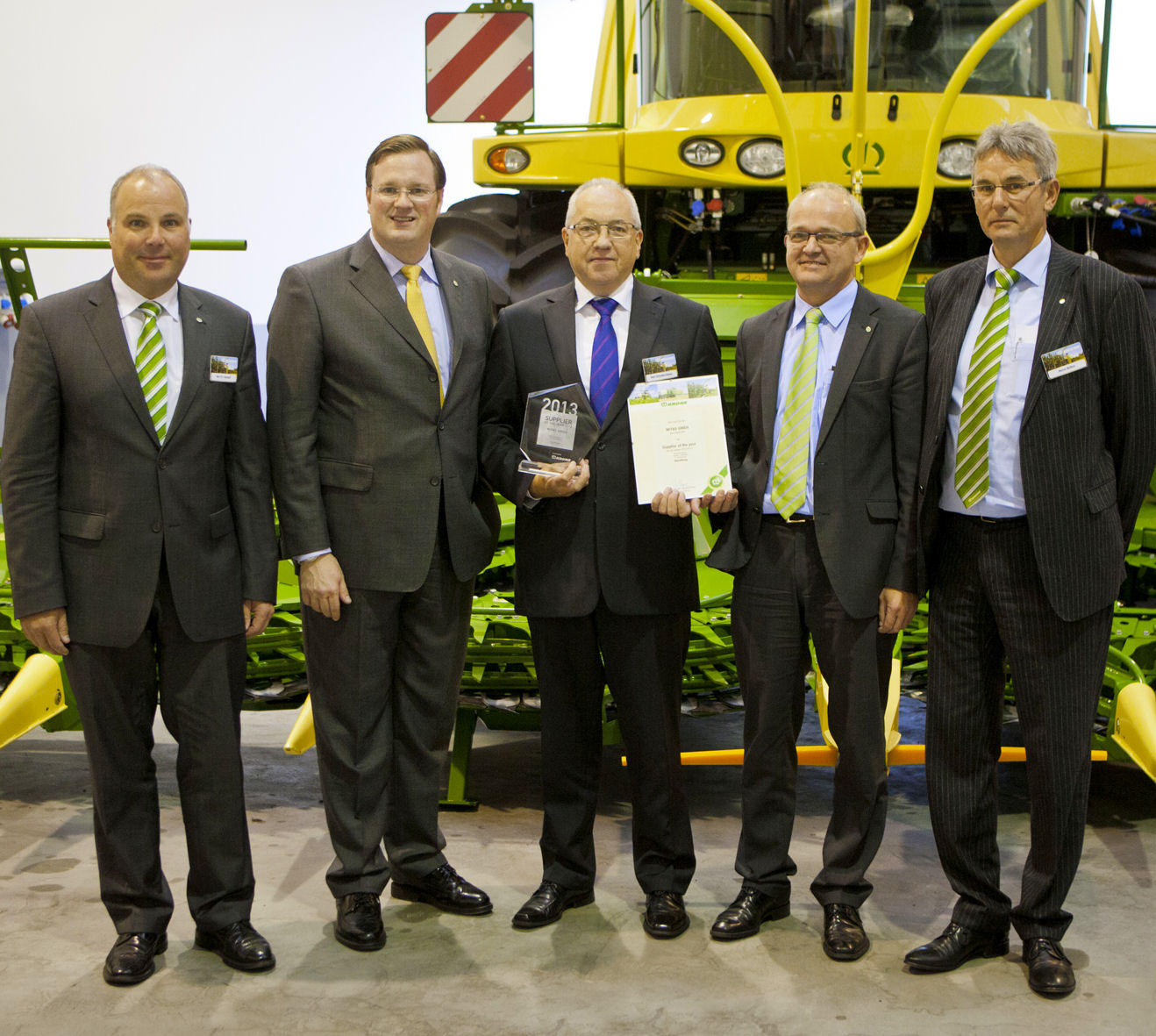 German agricultural machinery and commercial vehicle trailer producer Krone has awarded Mitas a 'Supplier of the Year' award. The tyre maker earned this distinction in the tyre category and was acknowledged at Krone's award ceremony in the company home town of Spelle, Germany on 18 September.
"Mitas won the award in a strong competition of six major tyre manufacturers," said Gerhard Schulterobben, Mitas' German sales subsidiary director. "It is a great success for Mitas and recognition of the top-quality products and associated service we offer." Schulterobben received the award on behalf of Mitas from Bernard Krone, the general director and owner.
"Mitas focuses on agricultural tyres," added Andrew Mabin, Mitas' sales and marketing director. "We are proud that Krone, one of the major original equipment manufacturers, appreciates our close attention to detail and reliability." The tyre maker says it beat "strong competition" from premium manufacturers on the award shortlist. In total, around 300 suppliers were evaluated and ranked according to product and delivery reliability, rate of reject products and value for money.