Michelin recognises outstanding suppliers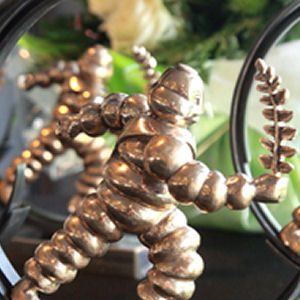 Six Michelin suppliers have been awarded for their "exceptional contribution" in 2011 and 2012. At an awards ceremony held on 25 September, the French firm saluted these companies' contribution towards its growth and development, a contribution they said to be with a respect for Michelin's values. In a statement naming the awardees, Michelin described the six supplier partnerships as "win-win relationships built on trust."
The awards were handed out in Clermont-Ferrand in the presence of Michelin chief executive officer Jean-Dominique Senard, chief procurement officer Luc Minguet and members of the Michelin Executive Committee. This year, three suppliers received the Quality Prize for their outstanding quality performance, in compliance with the Group's highest standards.
The winners were: Saarstahl, a German manufacturer of metal reinforcements, in the Raw Materials Procurement category, for the impeccable quality of its products; Avasarala, an Indian precision machinery manufacturer, in the Industrial Procurement category, for its outstanding agility and ability to comply with Group standards; Europcar, a French rental car company, in the Service Procurement category, for its excellent level of service and reliability.
An Innovation Prize was also awarded to long-standing supplier Siemens VAI, which through a continuous improvement approach optimised its processes and supported Michelin in taking its manufacturing solutions to a new level. And for the first time, a Michelin Performance and Responsibility Prize for outstanding CSR performance was awarded following an assessment by an outside organisation – the winner was Umicore, a Belgian performance materials manufacturer. Lastly, a Special Prize was awarded to Turkish textile reinforcements manufacturer KordSA Global, which partnered closely with Michelin and leveraged all of its resources during the October 2011 floods in Thailand to keep supplies flowing.
"The Michelin Group, whose annual purchases represent nearly 60 per cent of consolidated revenue, strongly believes that its suppliers are key partners in its success," concluded the company in its 1 October statement.