Heuver appoints new German account managers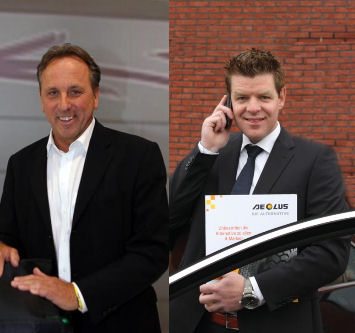 Netherlands-based wholesaler Heuver Tyrewholesale has appointed two new account managers for Germany, Detlev Schwarznecker and Sebastiaan Vlierman.
Schwarznecker brings some 35 years of tyre industry experience with him into his new role as account manager for Northeast Germany, while Vlierman has been promoted from within the company and takes on responsibility for the Northwest Germany region. Both new account managers will be present to meet customers at November's Agritechnica show in Hanover.
"I've worked in the tyre industry from the start," shares Schwarznecker. "I learned about truck, agricultural and earthmover tyres during my time at Michelin. Then came Firestone, Bridgestone, Vredestein and Kumho. And now I have a fantastic role with a wholesaler. I can optimally combine my technical know-how from all segments with advisory and sales activities. The decision to join Heuver was a very logical one for me. Heuver has an extremely good name and the team there is highly motivated and particularly committed, and deals are made with all important partners."
Vlierman comments: "Over the past years, I've served in various office and field-based roles at Heuver. In my current role as account manager for Northwest Germany I will concentrate on tyre service companies, firms that already are or wish to become customers. I know that I will be warmly welcomed everywhere, as Heuver has built up an outstanding reputation as a company and supplier. Personal contact is very important for companies and they know they can rely upon the best service and fast delivery from Heuver.
"Our unchanging policy has long been that the customer must truly be our main focus," states Heuver Tyrewholesale director Bertus Heuver. "Customer wishes and interests always take priority, and our service and customer focus are very closely linked. This is something, along with a clear business policy and transparent procedures, that benefits us. We want to be partners – more than just a tyre supplier.
"We view the German market as one of our home markets." Bertus Heuver continues. "And underline this by appointing the best people to customer contact positions. All are established professionals, however we are particularly proud to welcome Detlev Schwarznecker to the company."