Dunlop introduces latest winter tyre for smaller cars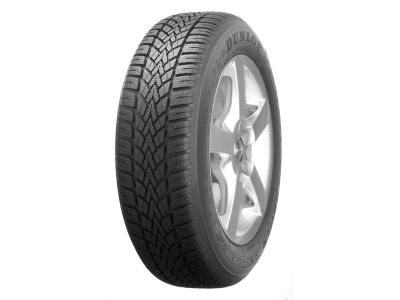 The sequel, or successor if you prefer, to Dunlop's Winter Response is now available throughout the UK following its recent launch. The new Winter Response 2, designed for small and compact tyres, picks up where the Winter Response left off and is described by Dunlop as the "perfect complement" to its high-performance SP Winter Sport 4D. The Winter Response 2 is available in 22 dimensions from 155/65 R14 to 195/65 R 15.
"The Winter Response 2 is designed to tackle important safety issues such as braking performance, handling on snow and ice and in the wet winter conditions," wrote Dunlop upon introducing the new tyre. "Through its innovative technology, these needs have been improved on Winter Response 2, as compared to its predecessor. This includes the incorporation of 45 degree shoulder blades to improve grip on snow and ice when cornering. The new profile design with an innovative tread block geometry improves traction under acceleration and braking on snow covered roads."
Dunlop says the increased density of blades on the Winter Response 2 leads to more biting edges and provides a more stable performance in the wet and provides additional traction, shorter braking distances and more stable cornering on snow. The tyre maker reports that 16 of the 22 available sizes have been given a 'B' label rating for wet grip. The new tyre also offers improved fuel efficiency, Dunlop adds.