Bridgestone publishes 2013 CSR report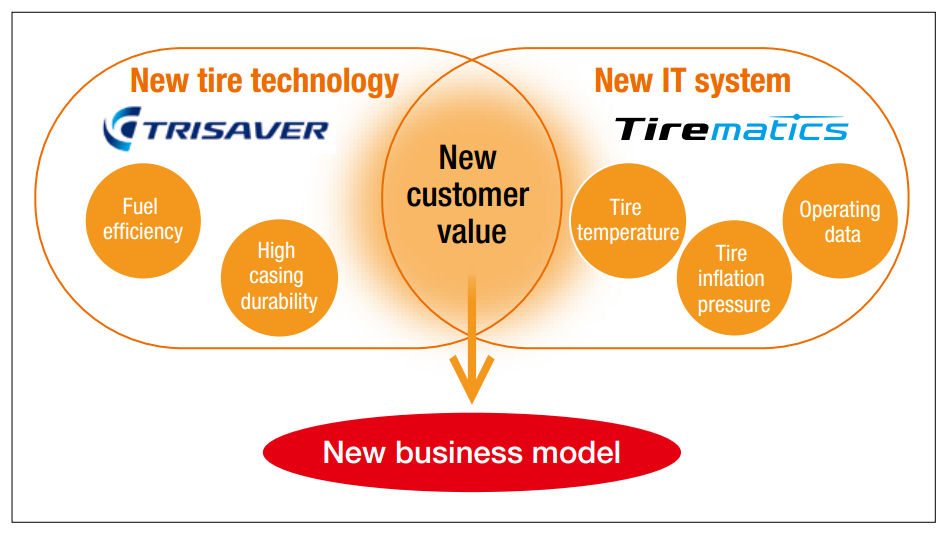 The English-language version of the Bridgestone Group's CSR Report 2013 have been released and is now available for download from the company's website. The 63-page document covers the period from 1 January to 31 December 2012 and, in addition to covering initiatives related to Bridgestone's 22 CSR Focus Points, it broaches the Japanese firm's CSR activities from three perspectives, which it presents as 'special features'.
The first feature relates to Bridgestone's goal of using 100 per cent sustainable materials. The company reports it is undertaking measures to replace synthetic rubber, carbon black, rayon, filler and rubber chemicals with substances derived from renewable resources and states its aim for the "commercial sale of certain sustainable materials used in the manufacturing process" by 2020, ahead of its long-term goal of achieving 100 per cent sustainable material use by 2050.
Updating its research into the application of guayule, Bridgestone shares that test production of natural rubber for tyres will begin at Bridgestone Americas Tire Operations' Biorubber Process Research Center (groundbreaking for the centre took place on 16 May 2013) in 2015. Research into the use of natural rubber derived from Russian dandelion also continues, and Bridgestone says it is currently accelerating research activities directed at commercialising the product; tyre testing with rubber from Russian Dandelions should begin in 2014.
New technology and customised tyres
The second feature topic relates to business model innovation that achieves a 'safe society' and supports the development of customers. Under this subject area, Bridgestone discusses the merits of its Ecopia range and the environmental and cost benefits of retreading, along with maximising tyre life through maintenance services. New technologies are also covered, including Trisaver, which the company aims to put into "early commercial use", and the Tirematics tyre data monitoring system; this is system developed to work with and analyse data from a telematics system that Bridgestone says is "already in practical use", TPMS and other devices. Tirematics' key feature is its ability to remotely share information over a network, including tyre temperature and inflation pressure data measured by TPMS, enabling users to assess tyre condition to a high degree of precision while at the same time managing information pertaining to vehicular operation.
As the final point in this second feature, Bridgestone shares that it may in future combine Trisaver and Tirematics to offer a combination of tyre casing and optimal tread that is customised to individual user needs and matches the operating conditions encountered by the user's vehicles. The company describes this concept as a "new business model" but does not detail when it intends to introduce it.
The CSR Report's third and final special feature focuses on initiatives to solve issues in local communities. The feature provides information on a diverse range of programmes including mobile libraries in South Africa, school programmes for indigenous children in Argentina, environmental awareness initiatives in Spain and events for people with disabilities in Singapore.
Bridgestone's CSR Report 2013 can be downloaded here