Chinese Retreading Market Presents World of Opportunity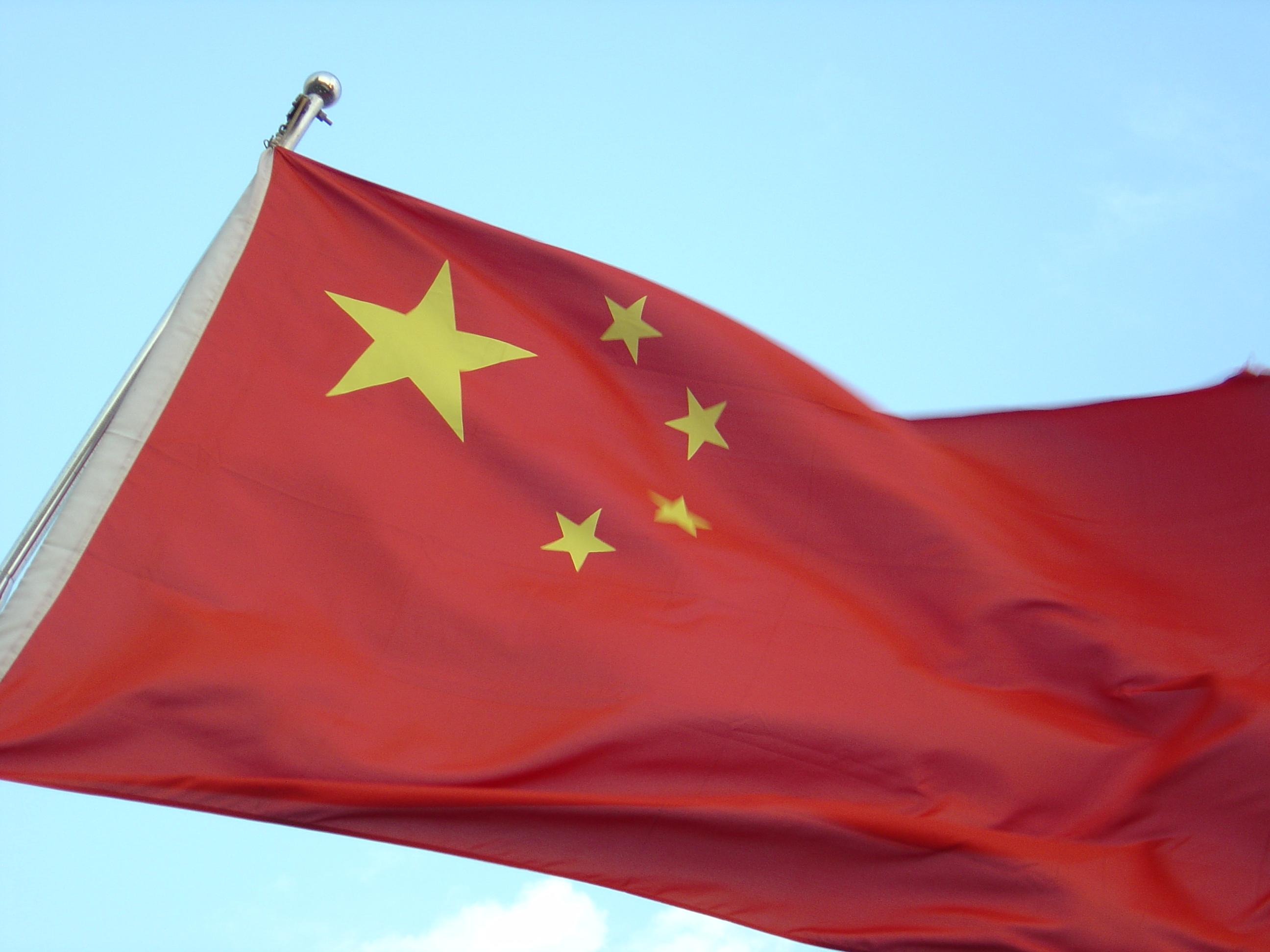 While much has been made about the enormous potential of the emerging Chinese tyre market, the opportunities go further than this alone. For every tyre that is produced and used in the People's Republic there is a potential money-making opportunity for the retreading and collection aspects of the tyre business.
It is not overstating the situation to say there is huge potential for retreading in China. Currently around 265 million tyres are produced in China each year, across all segments. At the same time the domestic market's 3 million vehicles currently demand 130 million tyres annually, according to a Hong Kong Trade Development Council report.
Furthermore the China Tyre Retreading and Utilisation Association (CTRA) reports that there are approximately 1000 retreaders producing roughly 8 million retreaded tyres each year. The vast majority of these (90 per cent) are described as small-scale enterprises, leaving plenty of room for competition and expansion. At the other end of the spectrum a small number of medium and large retread manufacturers dominate the market. Currently only 20 companies are capable of retreading more than 100,000 tyres annually and only four to five of them can produce over 200,000. Forty per cent of the retreads produced are truck and bus products. The industry is reportedly growing quickest in the coastal regions of Guangdong, Fujian, Zhejian, Jiangsu and Shandong. In Xingning, Guangdong, for example there are already 11 retreading enterprises, producing 600,000 tyres each year. In other areas tyre sales are being driven by rapid increases in vehicle sales.
Take Beijing for example. In 2002 there were 1.9 million vehicles in Beijing. By 2004 this had risen to 2.27 million. Each year this city alone discards some 7 million tyres and as a result the number of retreading businesses in the city has shot up to 18 in three years. And this number is likely to grow. Who wants a piece of the pie? According to CTRA's vice technical director, Huang Pinqin, an increasing number of foreign tyre companies are recognising the market potential available in China. These range from multinationals like Michelin and Marangoni to Far Eastern companies like Goodway Rubber Industries and also includes smaller enterprises from neighbouring Hong Kong. "Michelin, for example, is expected to open its retread subsidiary in Shanghai this month," Huang Pinqin told the China Daily newspaper in August, adding: "Selling the products is not a problem for such enterprises, due to the large market demand." Michelin may have the advantage of being one of the best-known tyre brands in the world but Goodway Rubber Industries is one of a number of other international companies coming into China in order to capitalise on the current market situation.
As a far-eastern company with European connections, Goodway plans to brings its mix of Western marketing and technological know-how with to China. The Malaysian-based company plans to do this by entering the market on the ground level so to speak, and using its local knowledge to offer franchises to China's hundreds of small-scale businesses. "In India there are 20,000 tyre retreading enterprises, and in the US 6000 companies have been merged into 1002. We predict that within 10 years 5000 – 6000 tyre retreading companies will appear in China and Goodway Rubber will occupy at least 10 per cent of the market share, with 500 factories," Julian Lim of Goodway Cypress Trading Co Ltd (Goodway Rubber's Chinese Trading company) told the China Daily. Of course the Simplex franchise scheme that the company has introduced is designed to ensure franchisees come back to Goodway when it comes to purchasing their retreading materials, but there are also said to be benefits for the retreaders. "We will provide all the advanced skills and knowledge, mostly imported from Germany," said Mr Lim adding: "A factory can actually make a profit on 500 retreaded tyres a month."
Marangoni has plans for China too. At the moment the Italian retread material manufacturer is "collecting information and evaluating the options for the Chinese market." One way the company is establishing its presence is by attending trade shows like October's CTRA show in Beijing and December's Shanghai CITExpo. The objective of exhibiting is to have "first contact" in the emerging market, Marangoni Systems marketing manager, Pierantonio Gallu, told T&A. Furthermore the company reports that it is considering a number of options. "We could enter into an alliance, joint venture or set up a new Greenfield site as we have in Brazil." So far, no official decision has been made. In addition to the European and Malaysian companies, three of four businesses originating from Hong Kong have set up retreading facilities on the Chinese mainland. CTRA chairman, Jiang Zhiyun welcomed the move, saying he believes these companies' more advanced technology and equipment could help raise the general level of tyre retreading. Under the Closer Economic Partnership Arrangement (CEPA II), which was agreed between the finance ministers of Hong Kong and China in August 2004, the mainland agreed to apply zero tariffs to products including bus and truck tyres, used tyres and retreaded aircraft tyres. The agreement came into effect on the 1 January 2005. 'Black pollution' In CTRA chairman, Jian Zhiyun's words, "China's current tyre recovery rate is out of all relation to the 130 million new tyres it makes each year." While China is among the largest tyre producing countries in the world (third after the US and Japan), only three per cent of the tyres that could be retreaded were retreaded in 2004. One explanation is China's relatively low level of radialisation (60 per cent of truck and bus tyres). Another is the country's almost complete lack of professional collection network.
In 2003 CTRA reported that Chinese tyre collection mainly depends on individual farmers who collect bias tyres for disposal in the rural areas of some large cities. "However, no one collects steel radial tyres," the report added. Citing "tentative statistics" the report explained that more than 2000 farmers in Beijing are involved in collecting waste tyres. Once collected the tyres are then delivered to Beigaodi, and other South West rural areas for sale. While 10 Beijing based casing dealers are said to collect between 10,000 and 40,000 tyres each month, they are not believed to dispose of them anywhere near as efficiently as they could. Many of the tyres that are not singled out for retreading are re-used in low-grade products such as farm shoes and ash barrels. And the "black pollution," as locals call it, shows no signs of going away. Instead waste tyre numbers are expected to increase by 20 per cent each year (see tyre recovery chart). In order to provide a sustainable way of managing these large quantities of tyres the Chinese government published "Measures Governing Waste Tires Reclaiming and Recycling" at the end of 2002. As a result companies are no longer able to dump, incinerate, bury or stockpile waste tyres without permission. Then in 2004, the Chinese Environment and Resource Comprehensive Utilisation Division of the State Development and Reform Commission began drafting new regulations designed to tackle the serious inefficiencies of the current system. It looks likely that one use for the vast quantities of discarded tyres that remain in China will be in modified asphalt.
In addition, there have also been suggestions that a tyre disposal fee of 10 yuan (£0.67) per tyre should be introduced in order to fund the reforms. Using crumbed rubber as an ingredient in modified asphalt is a particularly productive use for the millions of worn-out bias tyres that China accumulates each year. The government of the People's Republic is currently embarking on an enormous traffic infrastructure upgrade programme. Furthermore, this is set to happen quickly, meaning the demand for old-rubber will increase similarly sharply. The government is aiming to construct a road network linking all of its major cities by 2007, with plans to connect all villages by 2010. Bringing in the specialists The recent worldwide shortage of OTR tyres has seen virtually every company involved in OTR tyre production increase output. OTR retreaders have also been making the most of the opportunities afforded to them by these 'favourable' market conditions.
Putting the international shortage to one side, there are also opportunities to get involved in this and other kinds of specialist retreading in China. When the CTRA surveyed open-pit mines in Nanfen of Benxi, Liaoning province; Dexing, Jiangxi province; Wongfu, Guizhou province,; Antaibao of Pingfu; and Anjialing, Shanxi province in 2002, the association found that there is no record of retreading OTR tyres for mining purposes. And this is set against annual demand of approximately 3000 3600R51 and 3700R57 heavy truck tyres. Currently the average retreading rate for these products sits at about 20 per cent, with little evidence of second or third life retreading. The appearance of OTR retreading companies – like the German Roesler Group and the Italian Marangoni Systems – at this year's Beijing CTRA exhibition suggests that some influential companies have already got wind of the opportunities available. But it's not just OTR retreading, there are also opportunities in aviation tyre retreading. The CTRA describes this area of the Chinese market as "embryonic." At the last count there was only one aviation tyre retreading company in China – Guilin Lanyu Aircraft Air Development Co Ltd. This company claims that it produces 10 per cent of the 200,000-tyre strong Chinese aviation tyre market. The remaining 90 per cent of aviation tyres are reportedly retreaded in Hong Kong and Thailand.